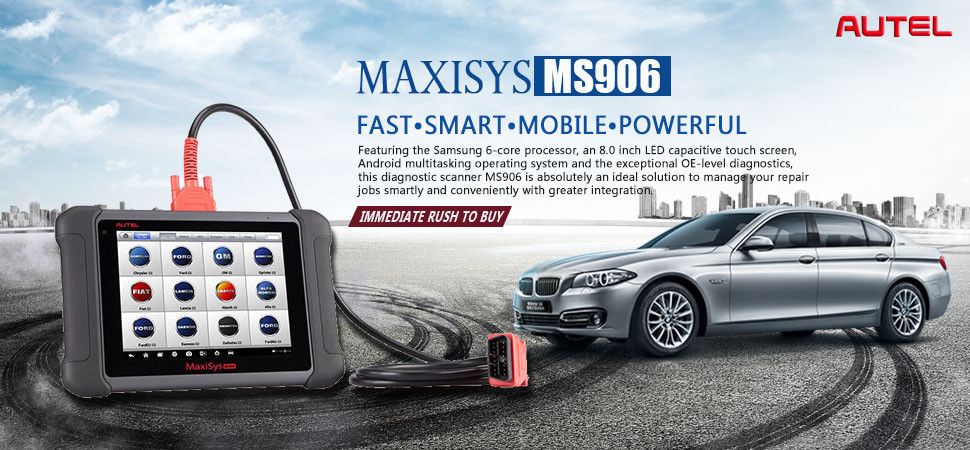 Autel is a leading company experienced in producing professional diagnostic tools, equipment and accessories in the automotive aftermarket. Focused on the orientation of "value innovation and assiduous pursuit", Autel has always adhered to deliver easier diagnostic solutions and long-time value to customers worldwide.
MaxiSYS MS906 is an advanced diagnostic tool developed for mechanics looking for a scanner with ultra-convenient and modern design while delivering ultimate performance. Featuring the Samsung 6-core processor, an 8.0 inch LED capacitive touch screen, Android multitasking operating system and the exceptional OE-level diagnostics, this diagnostic scanner MS906 is absolutely an ideal solution to manage your repair jobs smartly and conveniently with greater integration.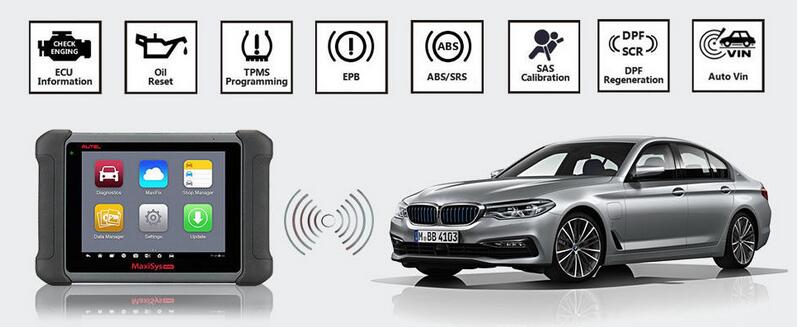 ECU Coding & Special Functions
The scan tool provides you with quick access to all vehicle systems for various service and maintenance performances as followings.
1. Oil Reset Service to reset service mileage and service intervals for the Engine Oil Life system;
2. TPMS Service to look up the tire sensor IDs from ECU, as well as to perform TPMS programming and reset procedures after sensor replacements;
3. EPB Service to deactivate and activate the brake control system, assist with brake fluid control, open and close brake pads, and set brakes after disc or pad replacement, etc.;
4. ABS/SRS Services to perform bi-directional tests to check the operating conditions of ABS and SRS, such as Automated Bleeding, Pump Motor Test, and checking Module information, etc.;
5. SAS Service to perform calibration for the Steering Angle Sensor, and clear fault memory;
6. DPF Regeneration Service to clear the blockage through continuous burning of the particulate matter captured in the DPF filter.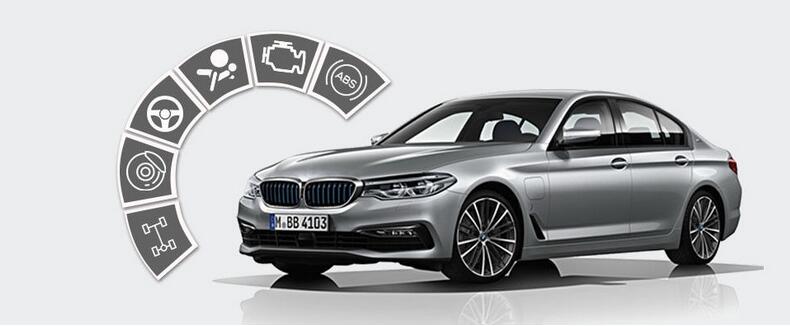 Complete Diagnostic Functions for All Systems
With a wide range of capabilities, the MS906 will let you get more repair work done quickly and easily. Look what this diagnostic scan tool will bring to you.
Perform Complete Diagnostic Functions
1. Retrieve ECU information of tested control units including unit type, version numbers and other specifications;
2. Read all kinds of DTCs from vehicle's control systems to locate problem areas, and offer possible solutions;
3. Erase the codes easily after DTCs retrieving and certain repairs have been carried out;
4. Live data of each parameter item displayed in analog, text, waveform graph, digital, or full screen display modes;
5. Active test used to access vehicle-specific subsystem and component tests.
In All Vehicle Systems on the ECUs
The diagnostic tool can access to ALL vehicle systems and subsystems, such as Body, Chassis,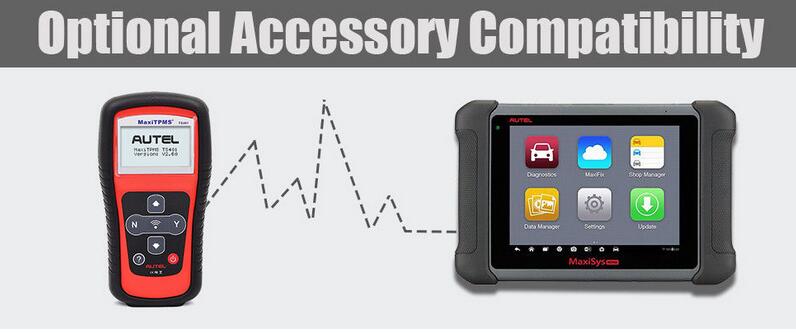 Extension Usage
Powertrain, Network and etc., to perform a comprehensive scanning on ECUs to locate fault systems and retrieve DTCs.
Optional Accessories for Maximized Advantage of this Scanner
To help you get the most from MS906, there are many optional accessories to work with the diagnostic tablet. This diagnostic scanner offers you more potential functions of Autel TPMS Tool when working with the TPMS diagnostic tool MaxiTPMS TS401 from Autel.
Best Possible Hardware
The considerate grease and water resistant design are suitable for garage works; Samsung 6-Core processor operates quickly and reliably; 8-megapixel rear camera with autofocus and flashlight offers a good vision; 8.0" 1024×768 LED-backlit touchscreen works well for intuitive results display; 32GB SSD for better performance; 5000mAH lithium-polymer battery for flexible anytime use; Android Operating System lets you finish multitask in powerful yet simple ways.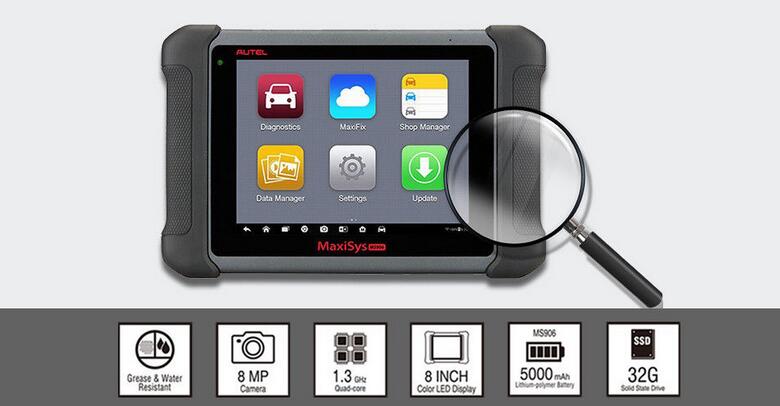 Wide Vehicle Coverage
This OBD2 scan tool works on more than 80 US, Asian and European vehicle makes, and well combines with up to 12 kinds of adapters included in package. Even OBD-I complaint vehicles are perfectly supported by this diagnostic scanner when connecting via these adapters. Get one diagnostic scanner, and you can diagnose much more vehicles than using other diagnostic scan tools.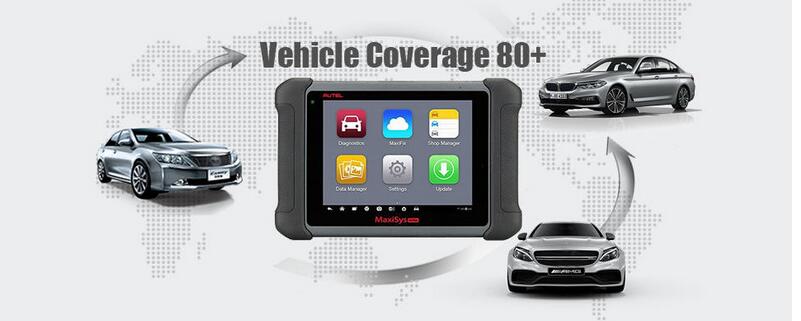 Convenient Information Management
MaxiFix, an online database to find diagnostic tips and proven filed fixes; Shop Manager is to well manage the workshop and customer information records, and those test vehicle history records; Data Manager to store, print, and review the saved files in different types; Data Logging to submit help requests for 48-hour replies; Notification Center to receive the latest service information like software update notification.
Package Contents