CAR FANS C800 is the latest portable intelligent diesel fault diagnosis instrument developed by domestic top-level automotive diagnostic technology experts. It integrates many advanced technologies at home and abroad. It has fast and stable system, simple interface operation, intelligent and leading. The professional diesel diagnostic model covers many other features.
1. Top R&D team
Product development team works for many years in the diagnostic industry, especially in the field of diesel diagnostics
2. The product is stable and fast
Adopt professional mainstream minimalist design, stable operation, simple operation and fast speed
3. High vehicle coverage
Covers domestic and international mainstream diesel models and provides professional diesel diagnostic services
Product Details:
Diagnostic Host Connector Wire Diagnostic Software Product Service
Professional design Professional connector Professional diagnostic software Professional product service
High-profile value Adapted to mainstream diesel models at home and abroad Extremely high coverage Full product warranty
Stable and reliable Professional jumper Powerful software Free lifetime upgrade for customers'
Fast running speed, high quality wire, easy to operate
Product host: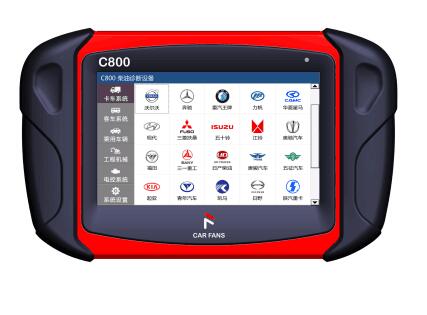 The OBD-II scan tool CF C800 Smart Diesel Diagnostics is a calm atmosphere, combined with an advanced ergonomic design, and a high-definition, easy-to-operate, touch-screen large screen that allows you to easily use the fast and flexible operation of the Fengzhi for diagnostics.
1. Professional design
Ergonomic design: in line with the various use scenarios of service technicians, easy to hold
Easy to operate: Reasonable size design, easy to operate with one hand or both hands
2. Very high value
Calm atmosphere: high-force appearance, the industry's thinnest
True color big screen: 7 inch true color touch big screen.
Diagnostic connector: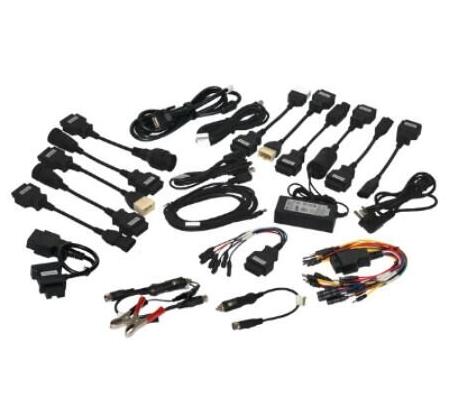 The CF C800 Smart Diesel Diagnostics comes standard with up to 14 professional diesel diagnostic connectors, covering both domestic and international mainstream diesel models, with 12 diesel connectors and matching to mainstream diesel models.
Special diesel diagnostic connector: 14 standard, 12 optional
Dedicated multi-function __ to solve extreme profile joints
Real-time diagnosis of new diagnostic connectors based on user feedback and market model changes
Features: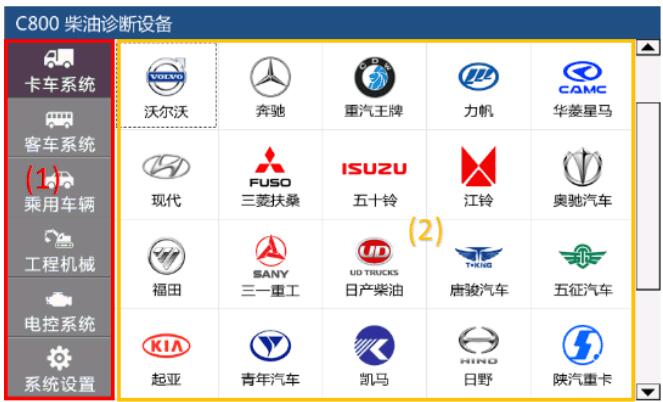 The Heavy Duty Truck diagnostic Scanner CF C800 intelligent diesel diagnostic instrument is equipped with intelligent operation software based on professional and high-quality hardware. It is equipped with professional and high-coverage diagnostic functions. Based on the functions of the original diagnostic tools, it is fully optimized and reluctant to diesel. The vehicle's comprehensive diagnostic capabilities, some of which are based on advanced technology accumulated by the R&D team for many years, are superior to other similar diagnostic products in the industry, and even better than the original factory. The main diagnostic functions include reading version information, reading/clearing fault codes, data streams, and actions. Testing, advanced features (special features, matching iS settings, functional tests, diesel calibration). You can provide customers with more comprehensive and professional and efficient diagnostic services without relying on the original diagnostic equipment.
1. The operation interface is simple and easy to understand.
2. Model classification, easy to locate and diagnose vehicles
3. Professional electronic control system, directly according to the electronic control system, professional and fast
Diagnostic software features:
Professional diesel diagnosis
>Read version information
>Read fault code
>clear trouble code
>Read data stream
>Action test
>Advanced features
>function test
>Match/Set
>special function
>Advanced function calibration
1. High quality hardware
The C800 equipment mainframe, wire and special diagnostic joints are all made of high quality and excellent performance materials, and the quality standards are obviously higher than the industry competitors.
2. Extremely high vehicle coverage
Extremely high diesel vehicle coverage, the C800 also has a large number of current industry exclusive vehicle system coverage.
3. More than just a diagnostic instrument
The C800 is not only a smart diesel diagnostic instrument, but a new set of 'complete diesel diagnostics industry solutions that not only help customers find vehicle problems, but also provide comprehensive product and vehicle maintenance training to help customers solve difficult problems.