2018 Bluetooth LAUNCH TS971 TPMS Activation Tool is much better than any of TS401,TP200 or EL-50448 in the hardware and software.
What is LAUNCH TS971?
LAUNCH TS 971 is an activation and diagnostic tool for the TPMS system. It uses high/low radio frequency to activate and read tire pressure sensor information and uses the OBD interface to reset the TPMS  modules. Operation is needed when tire sensors are replaced and i TPMS DTCs need to be cleared.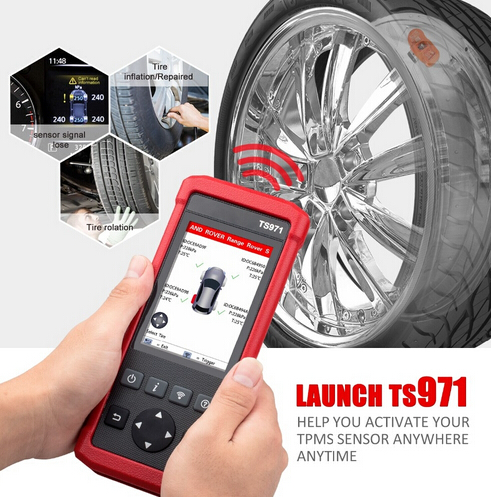 LAUNCH TS971 Features:
Use125KHz modulating wave signal to activate sensor, receive 315MHz/433MHz RF signals.
Read TPMS sensor lD, tire pressure and temperature.
Read and write sensor lD via OBD interface.
Turn on and off TPMS MIL.
Read and clear TPMS DTCs and support OBDII.
Display status of four wheels graphically.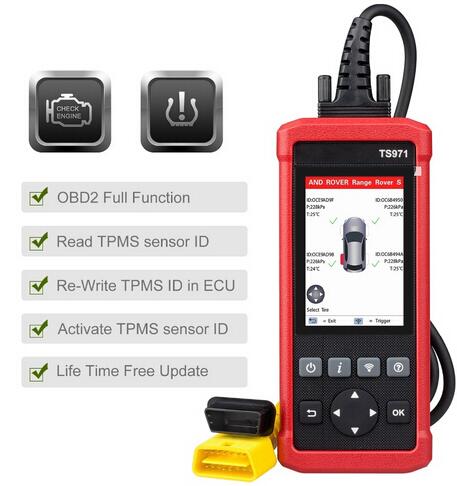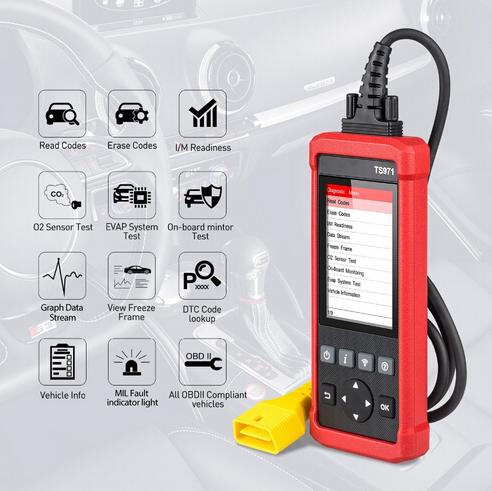 LAUNCH TS971 help judge if the TPMS Sensor damaged or other Autel TPMS Tool module damaged, save your time and money.
1.Replace the original sensor -> LAUNCH TS971 read tire sensor information -> can't read one of the messages -> sensor problems.
2.Go to repair store, check and replace damaged modules -> read tire sensor information ->Both show reading all the information-> caused by other TPMS Modules.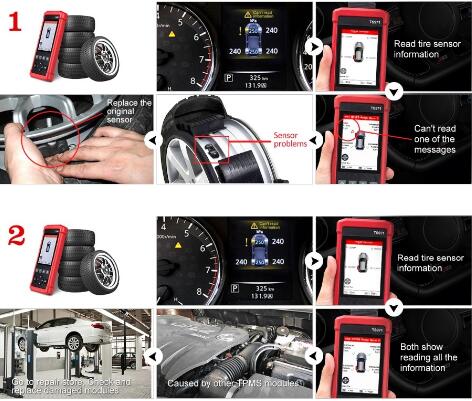 LAUNCH TS971 Workable cars:
for Acura , for Alfa Romeo , for Aston Martin , for Audi , for Bentler ,for BMW ,for Bugatti, for Buick, for Cadillac, for Chevrolet ,  For Chrysler , for Coda , for ,Dodge , for Ferrari , for Fiat , for Fisker, for Ford , for Freightliner , for Genesis , for GMC , for Honda Motorcycle, for Honda , for Hummer , for Hyundai , for Infiniti , for Isuzu , for Jaguar ,for Jeep, for Kia , for Lamborghini , for Land Rover , for Lexus , for Lincoln , for Lotus , for Maserati , for Maybach ,for Mazda, for Mclaren ,for Mercedes, for Mercury , for Mini , for Mitsubishi , for Nissan , for Plymouth , for Pontiac, for Ram , for Rolls Royce , for Saab , for Saturn ,for Scion ,for Smart , for Subaru, for Suzuki , for Tesla , for Toyota ,for Volkswagen , for Volvo , for VPG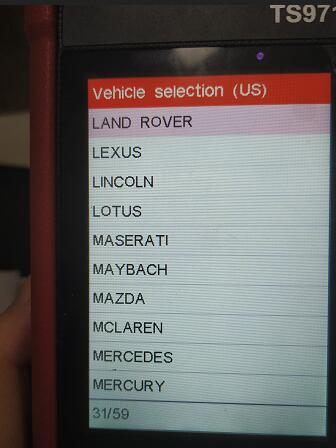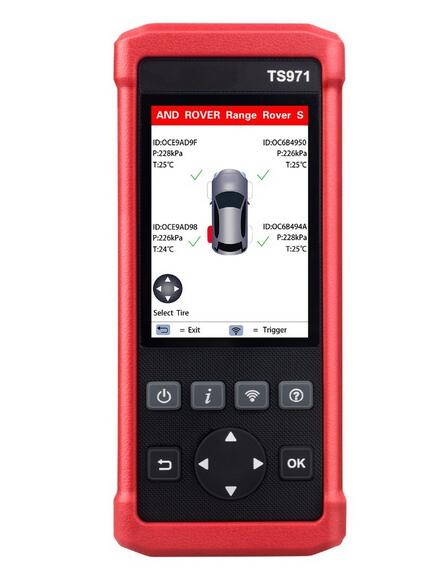 LAUNCH TS971 upgrade:
1.  Browse http://info.x431.com, download and install the update app.
2.  Connect the unit by USB cable.
3.  Find new version software, click "ok" to upgrade.
4.  Open app, register and download the newest software by tips.
5.  The first use will require registration. If you already have an account, ignore this step.
6.  Click "Ok" to upgrade.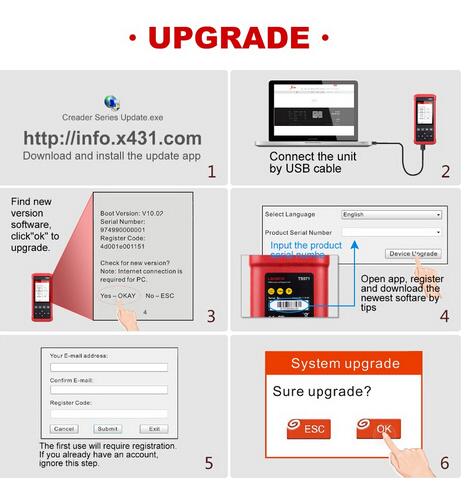 LAUNCH TS971 language
English only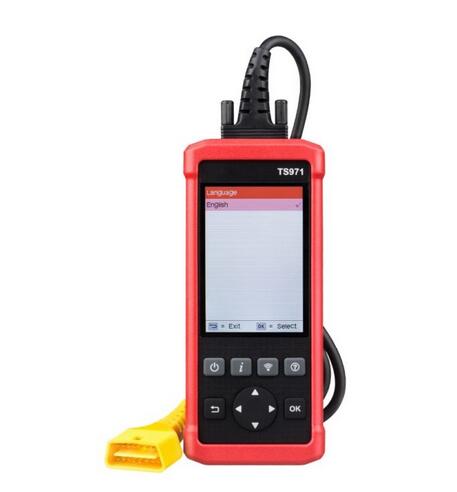 Where to buy LAUNCH TS971 at best price?
You can go to here
https://www.obd2tool.com/goods-10033-LAUNCH-TS971-TPMS-Bluetooth-Activation-Tool.html
this price is lower than Aliexpress and Ebay.
And original quality.