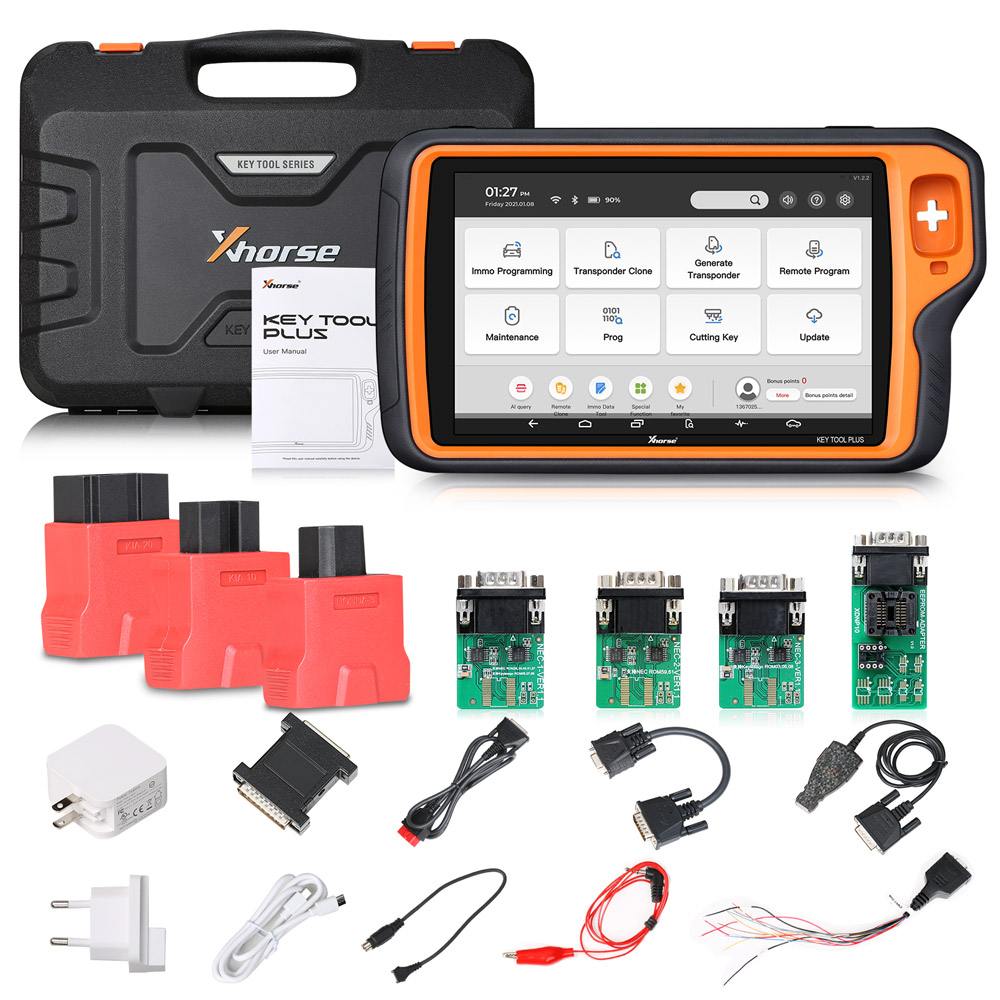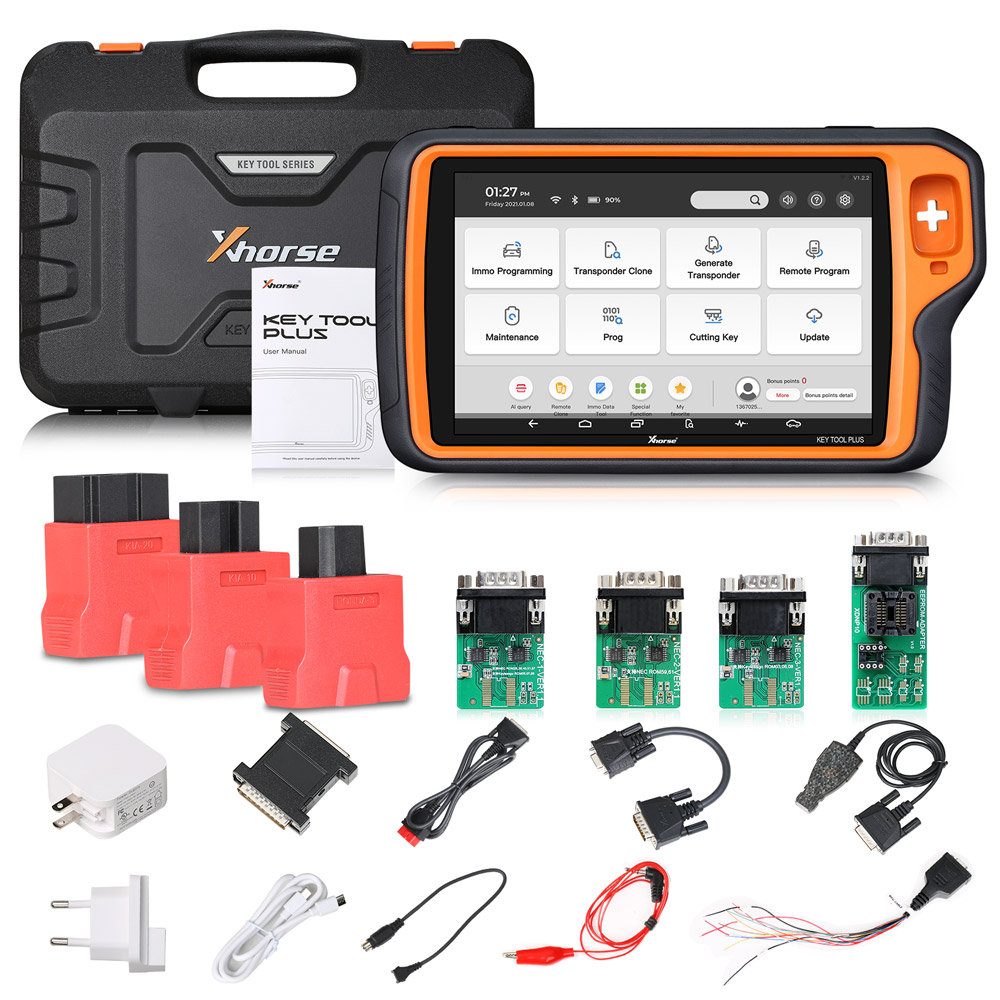 Q:1. What are the features of VVDI Key Tool Plus Tablet?
A: KEY TOOL PLUS Tablet is a professional locksmith tool that integrates the main functions of remote control and chip,
anti-theft matching, programming, accessory replacement, maintenance reset, etc.,
and also reserves future expansion capabilities. One device can solve all the needs of daily work.
Q2. How about the original VVDI series device after the KEY TOOL PLUS tablet comes out?
A: The KEY TOOL PLUS Tablet is used to fill the gaps in the KEY TOOL series of product lines,
and provides a more convenient tool for the daily work of locksmiths.
We will not stop the production and sales of VVDI2, VVDI MB, VVDI PROG and other products,
old customers can continue to use, we will continue to provide development and upgrade, will not stop service. Please do not worry.
Q3. I heard that old customers can migrate functions?
A: Yes, because the KEY TOOL PLUS tablet is divided into the basic version and the advanced version,
the basic version does not include the anti-theft matching and programming functions of Volkswagen, BMW, Mercedes-Benz.
After the migration, the original device function authorization is cancelled, and the relevant authorization is opened on the KEY TOOL PLUS tablet.
In order to reduce the impact on the use of old customers, we decided to continue to provide half-year free licenses for the relocated old equipment.
Q4. Your KEY TOOL PLUS tablet is an update version of KEYTOOL MAX, isn't it?
A: NO, not just update version of VVDI Key Tool Max.
KEY TOOL PLUS Tablet uses higher configuration hardware and supports more protocols and interfaces.
Of course, KEY TOOL Super Tablet also covers all the functions of MAX.
Q5. How do you plan for VVDI2, VVDI MB, and VVDI BMW tools in the future?
A: In the future, VVDI series products will continue to be upgraded,
and will develop more towards specialized functions such as programming,
coding codes, parameter refreshing, etc., and they are professional equipment for locksmiths.
KEY TOOL PLUS Tablet focuses on solving daily work needs, so each has its own advantages.
Q6. How about the KEY TOOL PLUS tablet configuration?
A: We have fully listened to the suggestions of the locksmith masters.
Considering the sustainability of the product, we have adopted high-performance hardware configuration on the VVDI KEY TOOL tablet,
such as 8-core CPU, 4G memory, 128G storage, 10.4 inch HD The screen and other configurations higher than the industry level,
while integrating support for new technologies such as DOIP and CAN-FD, reserve sufficient space for future function expansion.
Q7. Will VVDI KEY TOOL PLUS Tablet cost money in the future?
A: We have always insisted on free upgrades, and the upgrade of the main functions of the tablet will also be free.
However, for functions with greater breakthroughs, such as the support of Mercedes-Benz FBS4,
we will charge a certain upgrade fee because of the large investment in research and development.
Q8. How about VVDI KEY TOOL PLUS IMMO Support List?
A: The VVDI MINI Key Tool Plus Tablet supports more than 90% of the common models on the market.
At the same time, we will continue to improve and add new models, and these are free upgrades.
Q9. I want to add the French language, but when change it to French, system bug, why?
A: So sorry, this moment, the language is Only English.
other language is still in updating.
Q10. Key tool plus need tokens?
A: Yes,for mercedes caculation and all keys lost, need tokens.
and Copy 48 96bit need tokens.
Read Xhorse bonus points for copy 48 96 bit (100 points) and mercedes calcuation(200 points).
It can bind with key cutting machine,  the mercedes calcuation can get 1 day a free token
Q11: Can I transfer data like eeprom,To my laptop or usb stick?
A: YES.
enter the i.xhorse.com
and input your ID and password which your register on Xhorse app.
Then you can download the data.
Q12:Key tool plus dose FRM repair Function?
A:No support.