2019 SEC-E9 Key Cutting Machine supported key model list, including the clamp, key, cutter as well as feedback.
2019 SEC-E9 cutting machine supported key model list: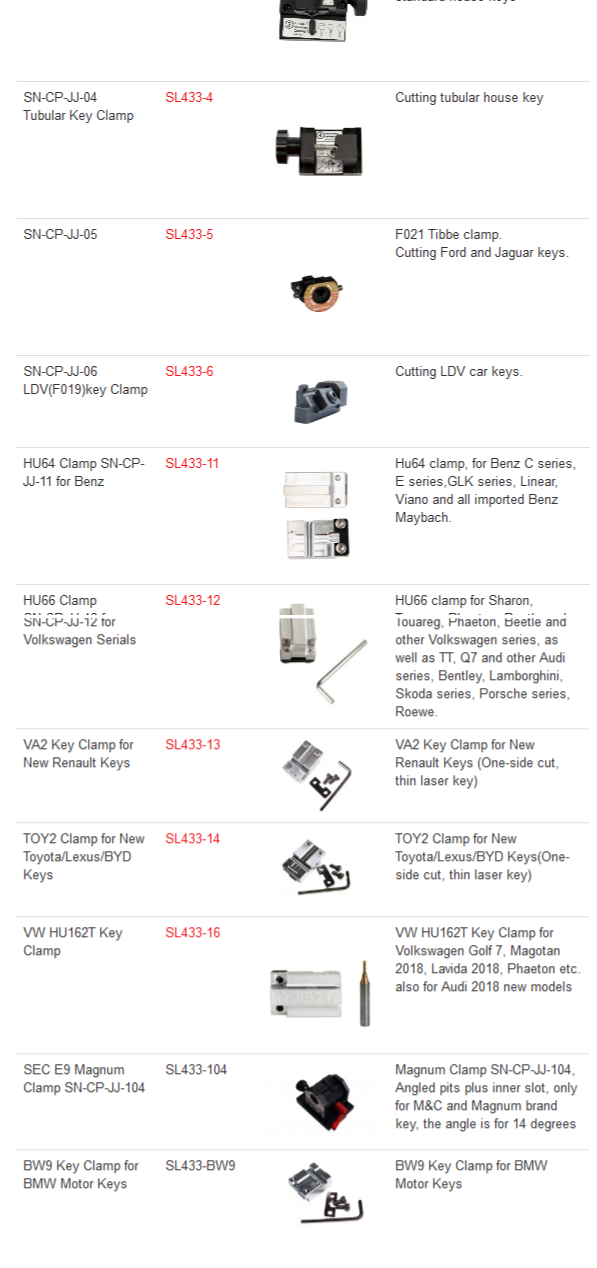 Images:

SEC-E9 key cutting machine feedback: GOOD
Feedback 1:
Well thank goodness for the wonderful support got with My sec e9
This cutting Machine is my company's life holder  just started automotive about a year ago and could not afford much I sold my car by this machine and it has paid off from day one I was able start cutting high security key blanks any key really it always cut them perfectly absolutely perfectly. 1 day I woke up and it was cutting wrong I contacted my representative at the sec E9 company Leslie she got an engineer and several other people together for a conference call I showed him the problems I was having they came up with a solution and soon after my machine was up and running again it cuts perfectly every time I love this machine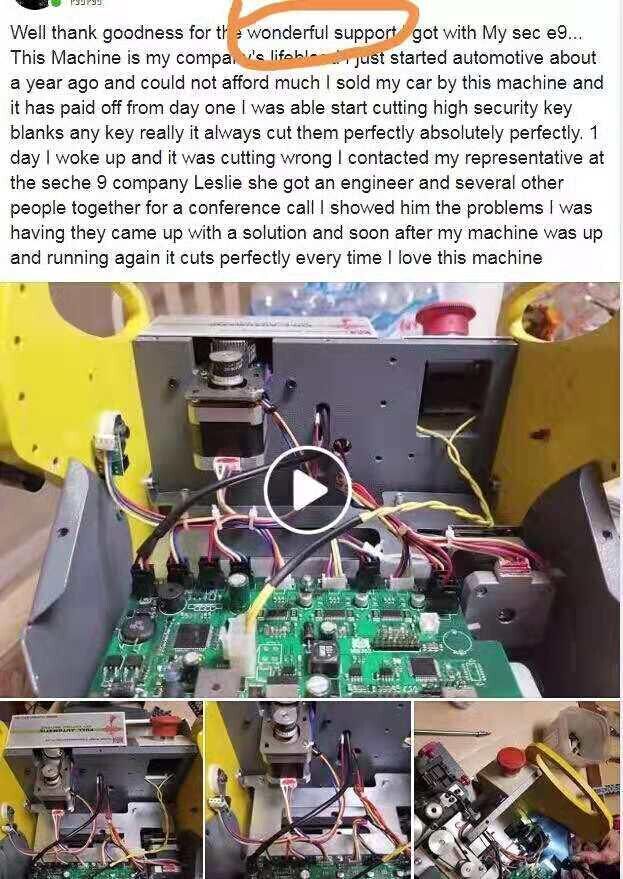 Feedback 2 and more:
Working fine too.
Works fast, smooth and perfectly.
Here I attach 2 screenshots.

So happy with SEC-E9 key cutting machine: