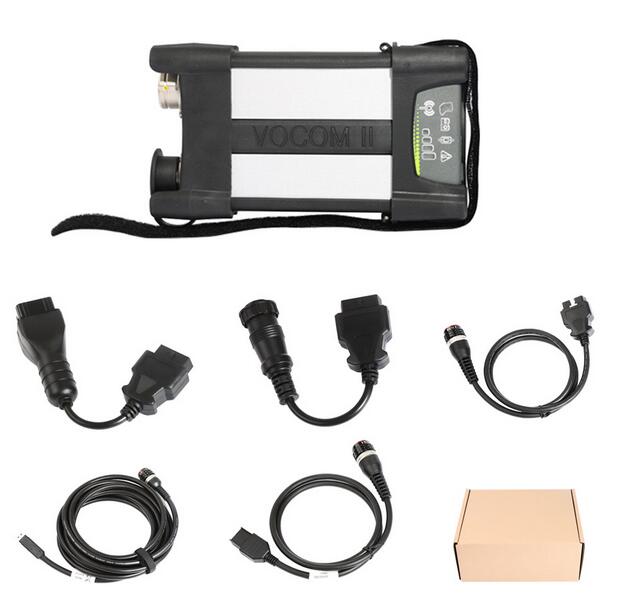 Volvo Vocom II 88894000 is definitely the best cost-effective Volvo Heavy Duty Scanner in 2020 that you surely can't miss. Here I show you what Volvo Vocom 88894000 can do for you and why you need to have a vocom vlovo 2.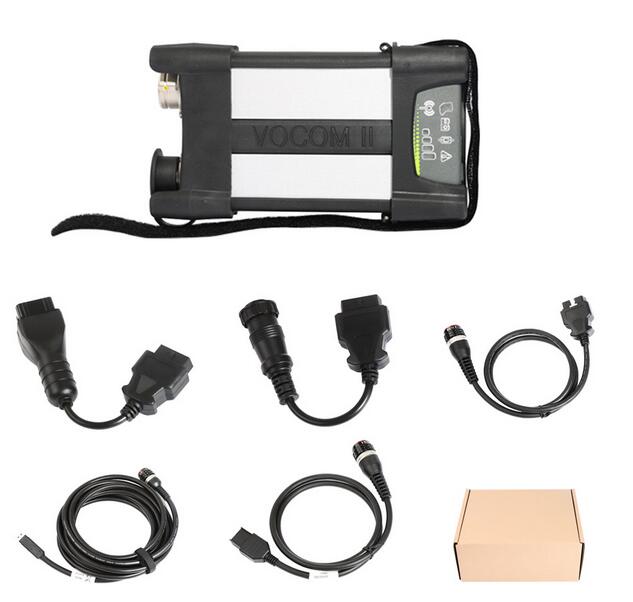 What Volvo Vocom 88894000 can do for you?
Volvo VOCOM II 88894000–The latest and fullest diagnostic tool developed in 2020 mainly for Volvo trucks . It provide communication and translation between computer and vehicle.
A dealer tool to access and program parameters in Level2 and Level3 without connecting to central severs, work with Tech Tool (VCADs Pro), Normal or Development mode.
1. Electrical Wiring Diagrams
-FM, FH, FL, FE
2. Developement access
– configure more than 11000 parameters of ANY level without any restrictions (APCI)
For example:
Minimum/maximum values like speed limit
Chasis ID Change
Injector programming
EURO 6 configurations available
Clutch calibration
And many more
3. Spare parts catalogs
-for construction, trucks, marine. Matris, Impact, Prosis.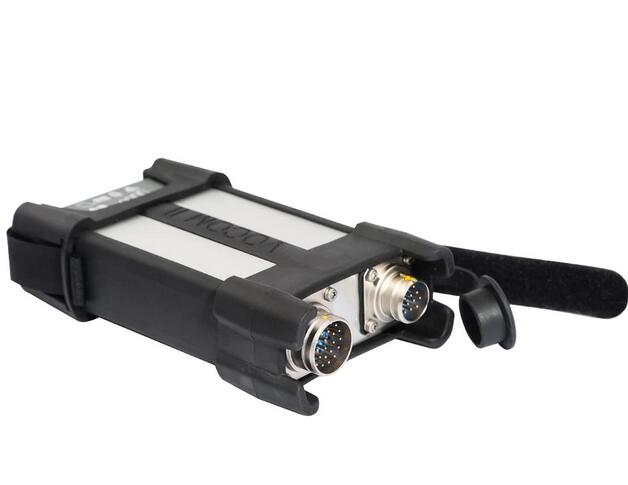 Why you need to have Volvo Vocom 2 in 2020?
1. Profound vehicle coverage
It support the maintenance of multiple truck brands like Volvo, MACK, Penta (Marine engines), UD, Renault EURO 6 trucks, buses, construction machines and other heavy-duty vehicles.
So if you don't need to repair your own Volvo trucks , you may also make some money by renting it to other truck owners.
Please check the vehile lists in the end of the article.
2. User-friendly to both native English Speakers and people elsewhere
You will not need to worry about language obstacles anymore. This genuine Volvo truck disgnostic tool can give you full support in that. It almost covers all mainstream languages around the world like English, Czech, Danish, German, Spanish, French, Italian, Magyar, Dutch, Polish, Portuguese, Romanian, Swedish, Turkish, Russian, Lithuanian and other.
3. Most Powerful Solution in the market
* Program a selected truck
* Calibrate a selected truck
* Identify a product
* View information history
* Diagnose a selected truck
* Test a selected truck
* Improved LED indicators
* Improved quality of cables
* Military standard connectors
* Better liquid and dust ingress protectors
* Metal casing and rubber bumpers for better protection
* Operates from -40 Celsius to +85 Celsius
* Shock resistance: 2 meters
Truck Coverage
Volvo Trucks
– Older electrical system, Vehicle electrical system '98; VERSION2, VERSION3; VERSION4 – FH4/FM4;
Volvo Buses
– Conventional, Multiplexed, Multiplexed v2, Multiplexed v3;
Volvo Construction Equipment;
Volvo Penta, Marine engines
– VERSION2, VERSION3;
Volvo OEM Component Customer
– VERSION2, VERSION3;
Mack Trucks
– V-MAC I/II/III, ITC, IV, IV+;
Renault Trucks
– VERSION2, VERSION3, VERSION4; (EURO 6, DXI, DTI)
UD Trucks
– VERSION2, VERSION3.
For Volvo Vocom Trucks:
AC Compo4 F10 F12 F16 FE FH FH12 FH16 FH565 FL FL10 FL12 FL6 FL7 FM FM10 FM12 FM9 FM7 Nh12 NH525 NH565 NL10 Nl12 VAh VHD Vm VN VT WC WG WI WX
For Volvo buses:
B10B B10L B10M B10R B11R B12 B12B B12M B12R B13R B58 B5LH B5RH B6 B6R B7FB B7L B7R B9L B9R B9S B9TL BXRC COMP12
Wheel Loader:
L110E L110F L110G L120E L120F L120G L150E L150F L150G L180E L180F L180G L220E L220F L220G L250G L330E L350F L45F-TP L45F-TPS L50F-TP L50F-TPS L50G-TP L50G-TPS L60E L60F L60G L70E L70F L70G L90E L90F L90G
Articulated Hauler:
A25D A25E A25F A30D A30E A30F A35D A35E A35F A40D A40E A40F T450D
Grader:
G710B G720B G726B G730B G740B G746B G780B G930 G930B G940 G940B G946 G946B G960 G960B G970 G976 G990
Skid Steer Loader:
MC110B MC60B MC70B MC80B MC90B
Compact Excavator:
EC55C EC80D ECR88 EW60C
Paver:
ABG7820B ABG8820B P7820C L882C
Other:
CARETRAC
Mack Trucks
– V-MAC I/II/III, ITC, IV, IV+;
Renault Trucks
– VERSION2, VERSION3, VERSION4; (EURO 6, DXI, DTI)
UD Trucks
– VERSION2, VERSION3.