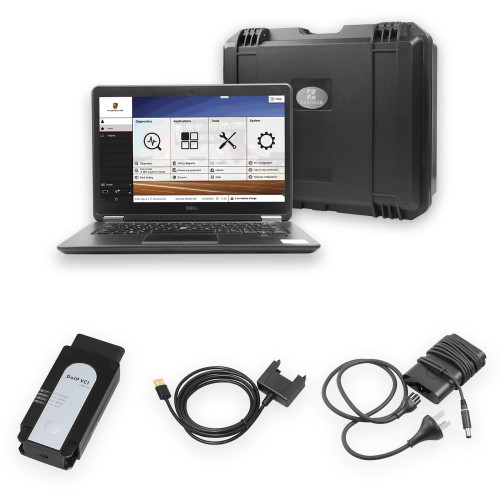 Car model and year: Porsche Panamera
Purpose: coding / programming
What tool can code / program Porsche Panamera?
1.Piwis 3:
Porsche 970 – Panamera (up to MY 2017): confirmed
Porsche 971 – Panamera (from MY 2017): confirmed
Price: 1999usd
Online update: yes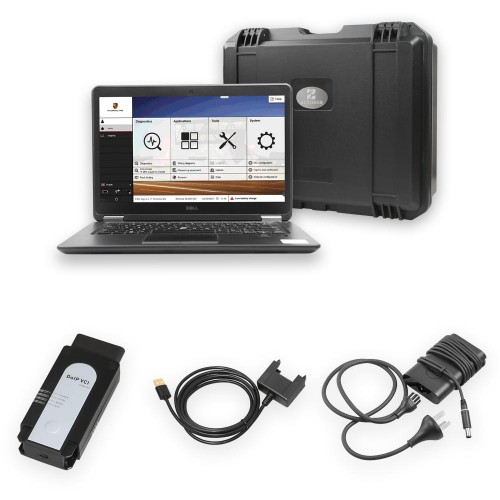 2.Piwis 2:
Porsche 970 – Panamera (up to MY 2017): confirmed
Porsche 971 – Panamera (from MY 2017): No
Price: Cheaper and can code and do anything. From $350 to $750 depending on how handy you are with a PC. For $750 you get the factory Panasonic Toughbook that the dealer used until 2018.
your option would be to create a VM ware virtual machine and image the PIWIS II files to it given you likely aren't comfortable with that you can buy the exact tool the dealer used for £630 which is a complete unit. Plug it in and turn it on.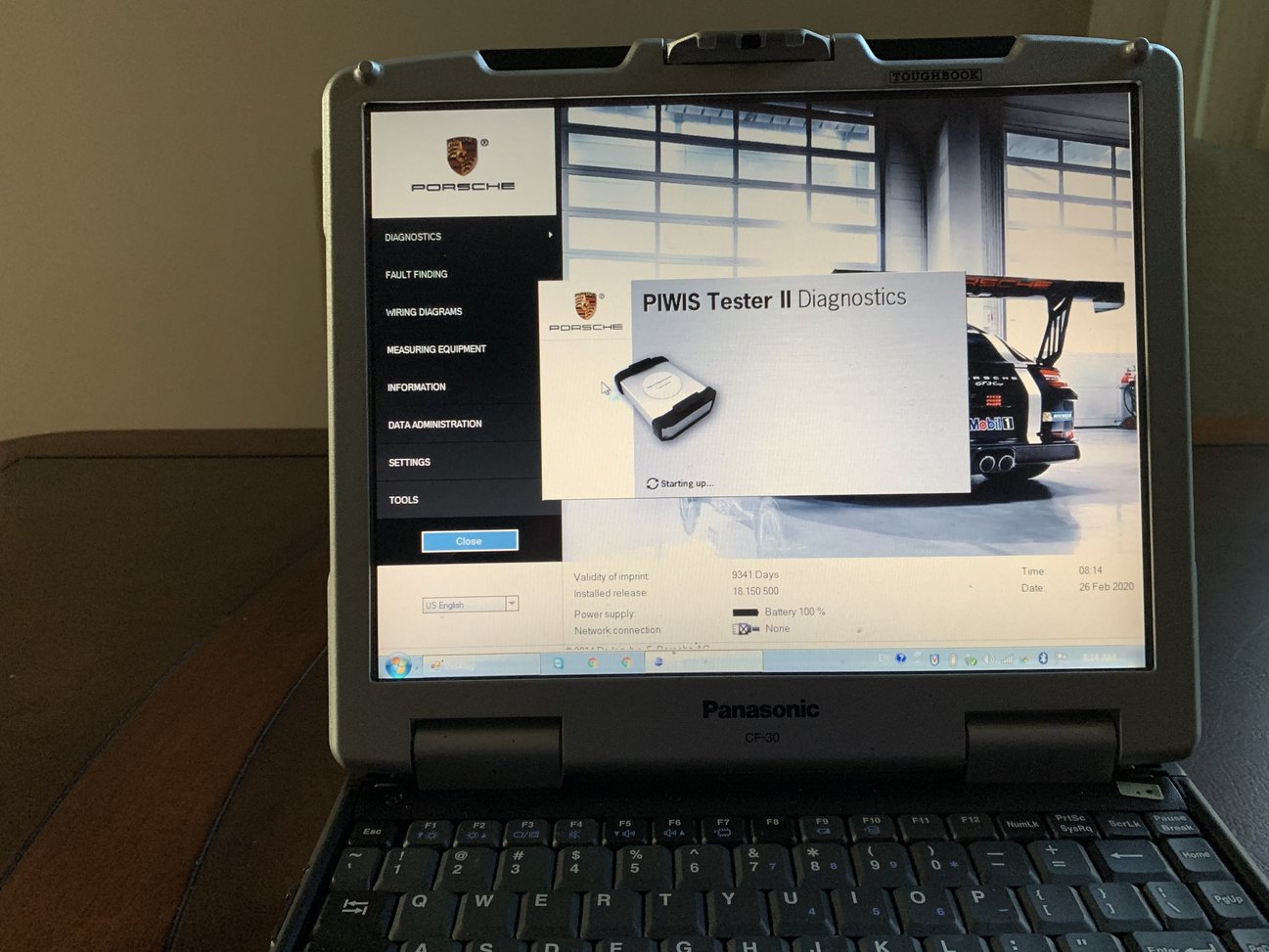 Porsche Panamera coding / programming with one PIWIS:
Change spark plugs and ignition coils. (The engine module is self calibrating and will learn new parts automatically)
Change front rotors and pads
Change switches,
Change washers, wipers window motors, door locks
Change most engine sensors
Change your own oil (but you wont be able to reset the service interval)
Change differential oil
Change battery (But you wont be able to tell the car you changed it)
Change bulbs
Here are some basic things that you can do that require a PIWIS
Change the rear rotors
Change any suspension parts
Change seat motors
Change any control modules (There are 27 of them) All need to be coded with the VIN of the car
Change the battery and record the change with the gateway module
Reset the service interval
Change the PDK oil
Change headlight components that aren't bulbs
Change clock spring ( will require codes which only the dealer can get but you can buy from the Chinese
3.Durametric: NO
Does not support coding/programming on the Panamera (any of their versions)
The Durametric device just doesn't come close to providing the information you need and many of the error code labels it provides are simply wrong and will lead you changing parts that don't need changing.
4.iCarSoft POR II: NO
can code injectors, but not much else from what I can see. It's also unclear from their website as to whether it will perform grinding procedure on new park brake shoes for example, which is necessary for my layout in addition to simply latching the park brake shoes to service position to allow removal of the brake rotors.
5.AUTEL MaxiSYS MS906BT: Confirmed
AUTEL MaxiSys MS906BT (supports Bluetooth, approx $1,199) . But can code components to the vehicle. Can also calibrate park brake and do grinding in procedure on the shoes. There are cheaper models that do this but they don't code. There are free software updates for first 12 months. Expensive to update after that but you don't have to update it if you don't want to. Not seen anything else that has the capabilities of this tool for the money.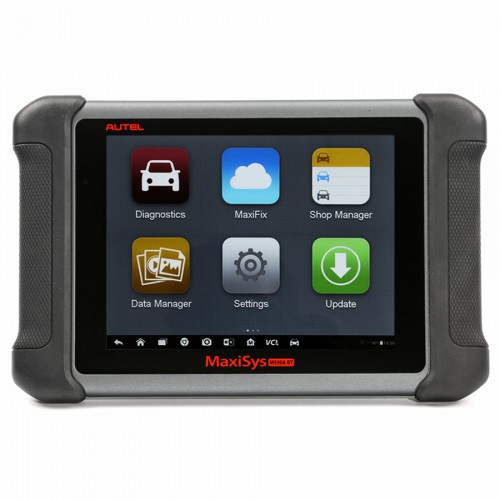 AUTEL MaxiSys MS906BT Porsche 970 – Panamera (up to MY 2017):
| | | | | |
| --- | --- | --- | --- | --- |
| Vehicle Model | System | Function | Sub-function | Version |
| 970 – Panamera(up to MY 2017) | Airbag | Codings online | / | Above Porsche_V9.50 |
| 970 – Panamera(up to MY 2017) | Airbag | Active test | / | Above Porsche_V9.50 |
| 970 – Panamera(up to MY 2017) | Airbag | Codings | Backup and restore codes | Above Porsche_V9.50 |
| 970 – Panamera(up to MY 2017) | Airbag | Codings | Coding without rules | Above Porsche_V9.50 |
| 970 – Panamera(up to MY 2017) | Airbag | ECU information | / | Above Porsche_V9.50 |
| 970 – Panamera(up to MY 2017) | Airbag | Erase codes | / | Above Porsche_V9.50 |
| 970 – Panamera(up to MY 2017) | Airbag | Live data | / | Above Porsche_V9.50 |
| 970 – Panamera(up to MY 2017) | Airbag | Read codes | / | Above Porsche_V9.50 |
| 970 – Panamera(up to MY 2017) | External amplifier | Codings online | / | Above Porsche_V9.50 |
| 970 – Panamera(up to MY 2017) | External amplifier | Active test | / | Above Porsche_V9.50 |
| 970 – Panamera(up to MY 2017) | External amplifier | Codings | Backup and restore codes | Above Porsche_V9.50 |
| 970 – Panamera(up to MY 2017) | External amplifier | Codings | Coding without rules | Above Porsche_V9.50 |
| 970 – Panamera(up to MY 2017) | External amplifier | ECU information | / | Above Porsche_V9.50 |
| 970 – Panamera(up to MY 2017) | External amplifier | Erase codes | / | Above Porsche_V9.50 |
| 970 – Panamera(up to MY 2017) | External amplifier | Live data | / | Above Porsche_V9.50 |
| 970 – Panamera(up to MY 2017) | External amplifier | Read codes | / | Above Porsche_V9.50 |
| 970 – Panamera(up to MY 2017) | Gateway | Codings online | / | Above Porsche_V9.50 |
| 970 – Panamera(up to MY 2017) | Gateway | Active test | / | Above Porsche_V9.50 |
| 970 – Panamera(up to MY 2017) | Gateway | Codings | Backup and restore codes | Above Porsche_V9.50 |
| 970 – Panamera(up to MY 2017) | Gateway | Codings | Coding without rules | Above Porsche_V9.50 |
| 970 – Panamera(up to MY 2017) | Gateway | Codings | Control unit replacement | Above Porsche_V9.50 |
| 970 – Panamera(up to MY 2017) | Gateway | ECU information | / | Above Porsche_V9.50 |
| 970 – Panamera(up to MY 2017) | Gateway | Erase codes | / | Above Porsche_V9.50 |
| 970 – Panamera(up to MY 2017) | Gateway | Live data | / | Above Porsche_V9.50 |
| 970 – Panamera(up to MY 2017) | Gateway | Read codes | / | Above Porsche_V9.50 |
| 970 – Panamera(up to MY 2017) | Gateway | Special function | Actual/specified configuration | Above Porsche_V9.50 |
| 970 – Panamera(up to MY 2017) | Gateway | Special function | Battery change | Above Porsche_V9.50 |
| 970 – Panamera(up to MY 2017) | Instrument cluster | Codings online | / | Above Porsche_V9.50 |
| 970 – Panamera(up to MY 2017) | Instrument cluster | Active test | / | Above Porsche_V9.50 |
| 970 – Panamera(up to MY 2017) | Instrument cluster | Codings | Backup and restore codes | Above Porsche_V9.50 |
| 970 – Panamera(up to MY 2017) | Instrument cluster | Codings | Coding without rules | Above Porsche_V9.50 |
| 970 – Panamera(up to MY 2017) | Instrument cluster | Codings | Control unit replacement | Above Porsche_V9.50 |
| 970 – Panamera(up to MY 2017) | Instrument cluster | ECU information | / | Above Porsche_V9.50 |
| 970 – Panamera(up to MY 2017) | Instrument cluster | Erase codes | / | Above Porsche_V9.50 |
| 970 – Panamera(up to MY 2017) | Instrument cluster | Live data | / | Above Porsche_V9.50 |
| 970 – Panamera(up to MY 2017) | Instrument cluster | Read codes | / | Above Porsche_V9.50 |
| 970 – Panamera(up to MY 2017) | Instrument cluster | Special function | Reset maintenance interval | Above Porsche_V9.50 |
| 970 – Panamera(up to MY 2017) | Instrument cluster | Special function | Set total mileage | Above Porsche_V9.50 |
| 970 – Panamera(up to MY 2017) | Instrument cluster | Special function | Write maintenance interval | Above Porsche_V9.50 |
| 970 – Panamera(up to MY 2017) | Instrument cluster | Special function | Calibrate fuel level sensor | Above Porsche_V9.50 |
| 970 – Panamera(up to MY 2017) | Instrument cluster | Special function | Save fuel level sensor comparison values to rear end ECU | Above Porsche_V9.50 |
| 970 – Panamera(up to MY 2017) | Instrument cluster | Special function | Restore fuel level sensor comparison values from the rear end ECU | Above Porsche_V9.50 |
| 970 – Panamera(up to MY 2017) | (ADAS)Lane Change Assist | Codings online | / | Above Porsche_V9.50 |
| 970 – Panamera(up to MY 2017) | (ADAS)Lane Change Assist | Active test | / | Above Porsche_V9.50 |
| 970 – Panamera(up to MY 2017) | (ADAS)Lane Change Assist | Codings | Backup and restore codes | Above Porsche_V9.50 |
| 970 – Panamera(up to MY 2017) | (ADAS)Lane Change Assist | Codings | Coding without rules | Above Porsche_V9.50 |
| 970 – Panamera(up to MY 2017) | (ADAS)Lane Change Assist | Codings | Control unit replacement | Above Porsche_V9.50 |
| 970 – Panamera(up to MY 2017) | (ADAS)Lane Change Assist | ECU information | / | Above Porsche_V9.50 |
| 970 – Panamera(up to MY 2017) | (ADAS)Lane Change Assist | Erase codes | / | Above Porsche_V9.50 |
| 970 – Panamera(up to MY 2017) | (ADAS)Lane Change Assist | Live data | / | Above Porsche_V9.50 |