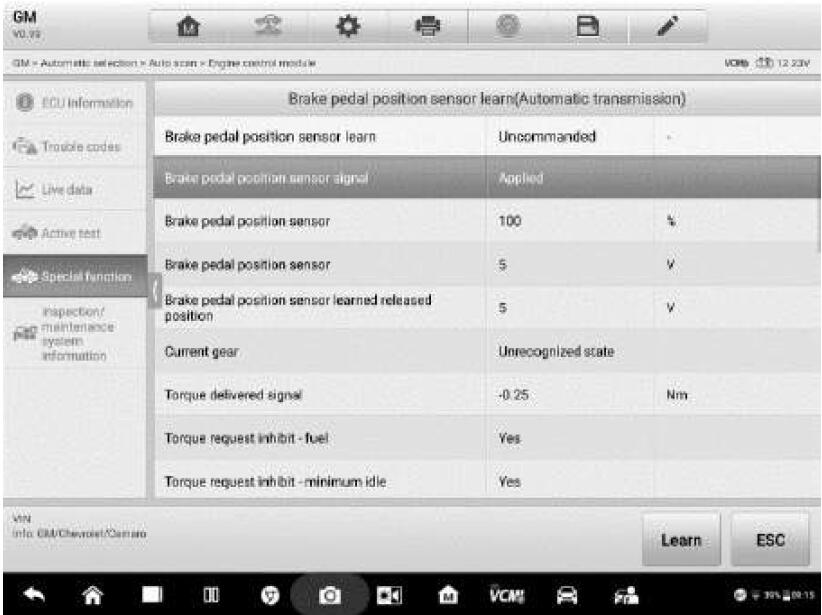 These functions of Autel Maxisys Ultra perform various component adaptations, including the recalibration or configuration of certain components after repairs or replacements have been completed.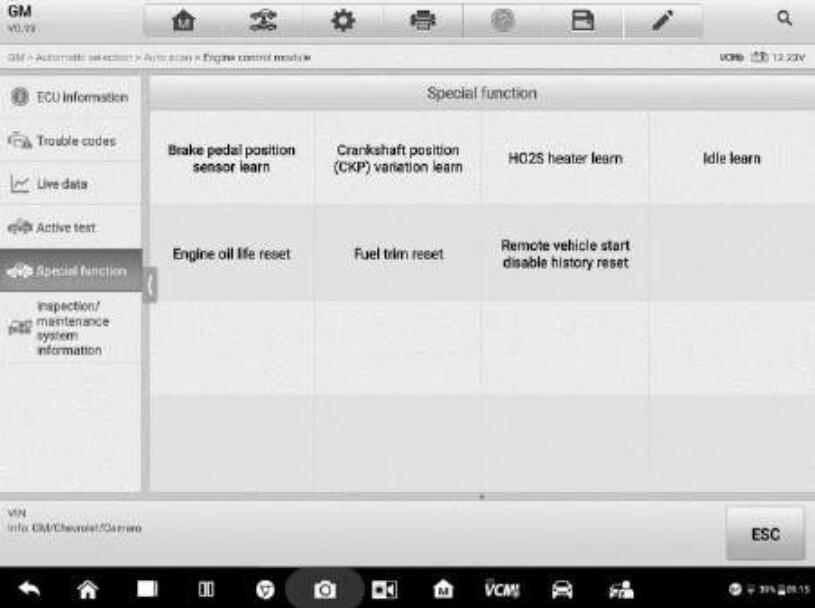 Select function to display detailed Function information and execution screen.
List Tab Page:
*   Column 1 – displays the description of the function being performed or displays live data corresponding to the special function
*   Column 2 – displays the execution status such as Completed, or Activated or may display live data values that correspond to the special function.
*   Column 3 – displays the measurement units of the live data. Tap the Functional buttons to perform the selected function or exit the function.