X-431 PAD V is a high-end comprehensive diagnostic tool with charging base newly developed on the basis of Android 7.1. It supports dual 2.4GHz & 5GHz Wi-Fi communications, with features such as wide vehicle model coverage, powerful diagnostic functions, and accurate test data. Its IP65 case has exceptional damages resistance for water and dust, which will make workshop work easier and more comfortable. All these unique features will offer you a luxury experience of vehicle diagnosis.
Following is X431 Pad V Deactivate Mercedes W211 C15DE Road Test Active.
Car model and year: Mercedes Benz W211.061 E240
Purpose: Deactivate ESP – C15DE – Road Test Active
Benz diagnostic tool to use: Launch X431 Pad V
Procedure:
Connect X431 Pad V to the diagnostic socket of Mercedes Benz W211.
After the tablet boot, click on "Diagnosis" and then "Mercedes", then "OK"
Connecting the VCI in WiFi mode…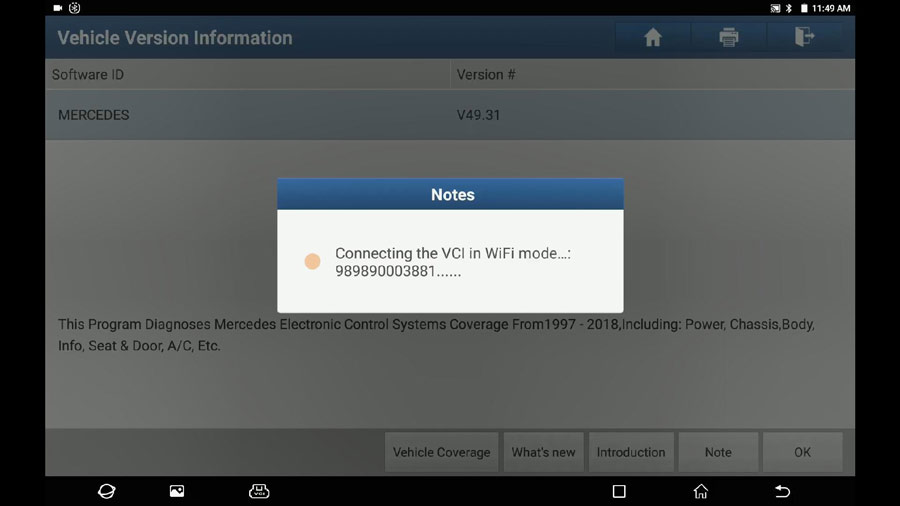 Select "Automatically Search" and Pad V will read the information of the car including VIN, ECU, if the VIN code is right, click "Yes" to confirm.
Next is to read the mileage from ECU.
Select "211-E Class (From 06/2005 to 05/2006)", and one more time it will read the information of the car.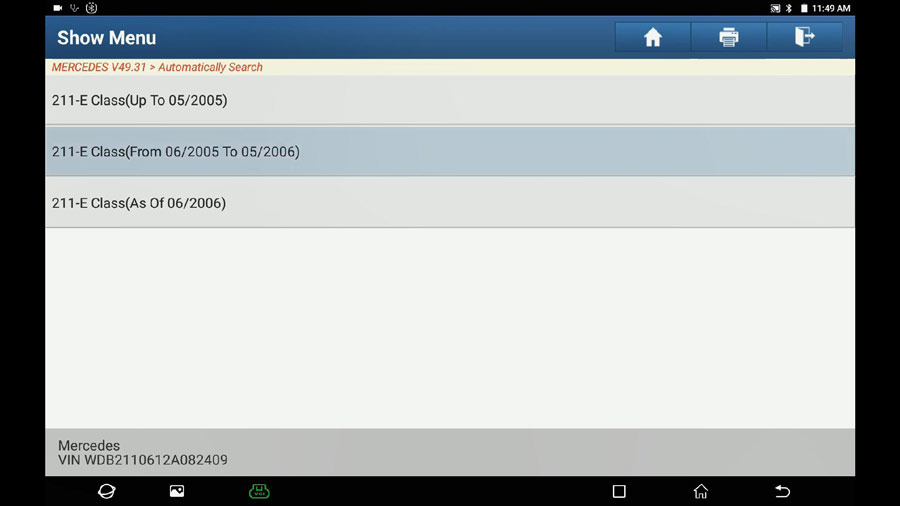 Select "Health Report" and then "Yes" to continue.
Switch on the ignition;
System scanning;
After reading the fault codes, click on "Clear DTCs";
Switch Off Ignition;
It will clear t     he fault codes;
Switch on Ignition;
Clear fault memory completed.
Back to "Diagnostic Trouble Code" and select "C15DE Road Test: Active".
Switch on Ignition.
The data are being loaded.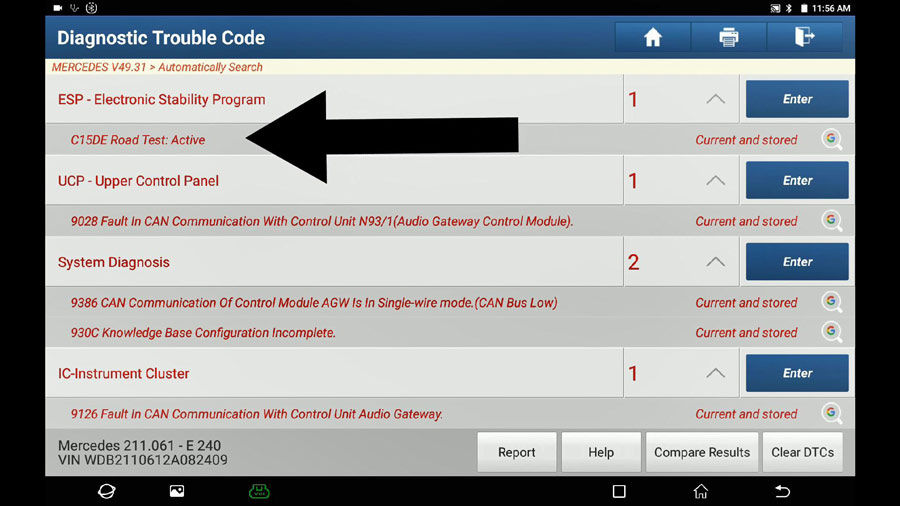 Select "Special Function".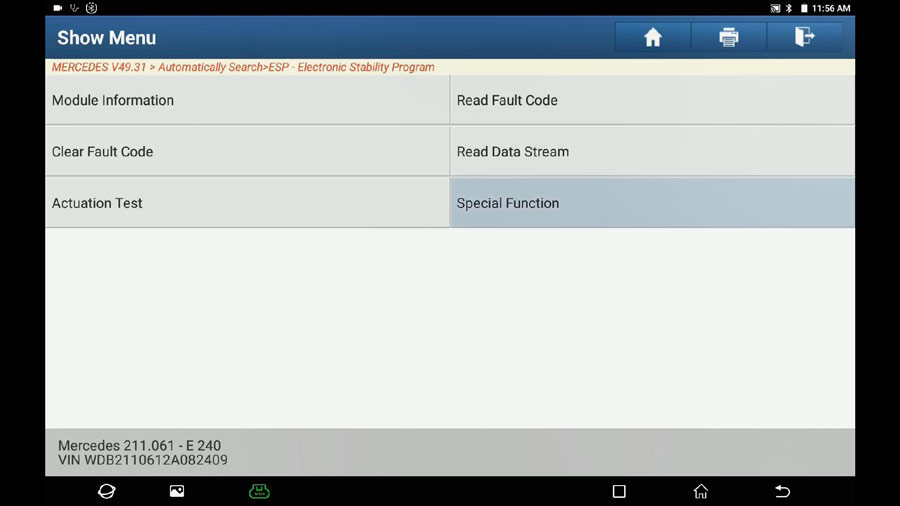 Select "Road Test".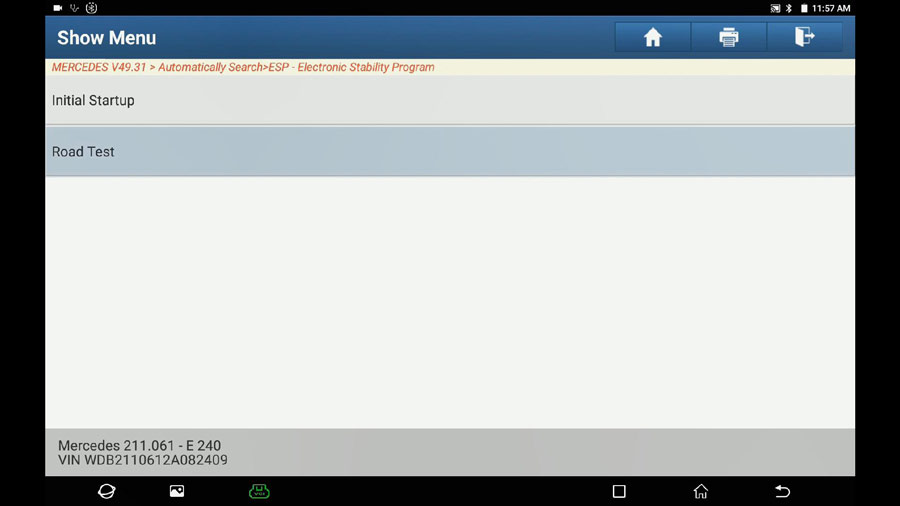 It will prompt the operation guide.
Next step is follow this piece of guide to do.
Firstly, disconnect X431 PAD V from the diagnostic socket.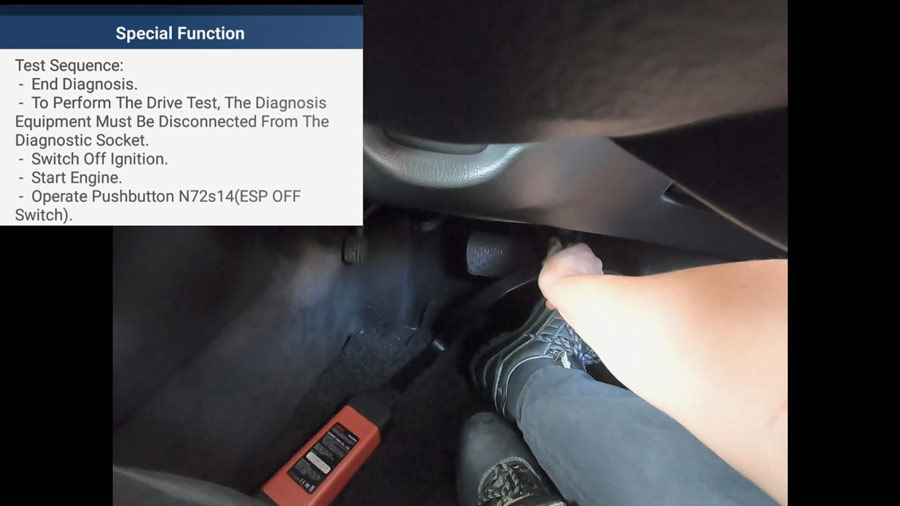 Then ESP OFF.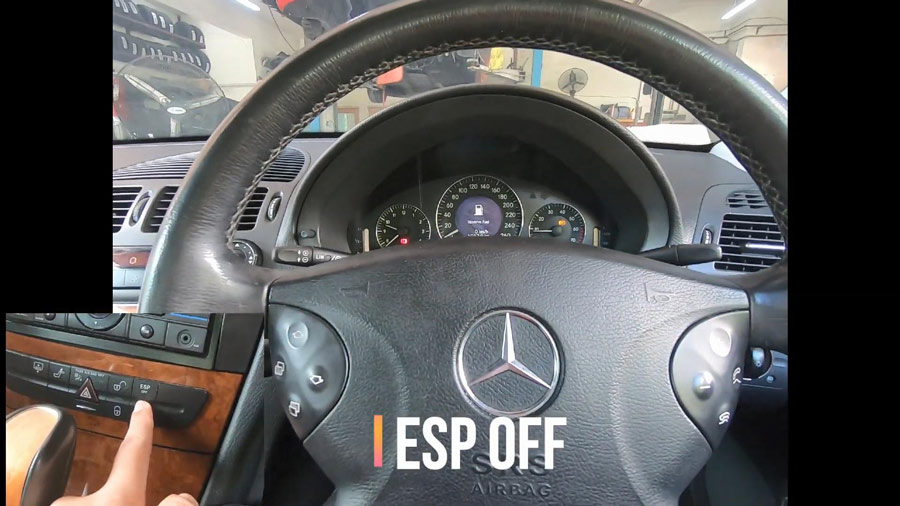 Follow the on-screen instruction to do.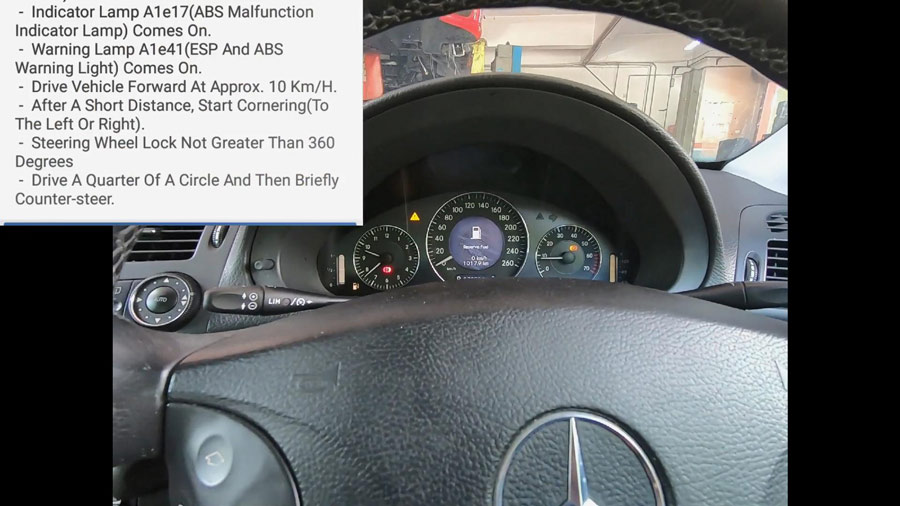 Okay, back to test if Road Test Active is working.
Repeat the path: Select Mercedes -> Automatically search -> 211-E Class (From 06/2005 to 05/2006) -> System selection -> ESP – Electronic Stability Program -> Switch on Ignition -> No fault.
Alright, the job is done successfully!