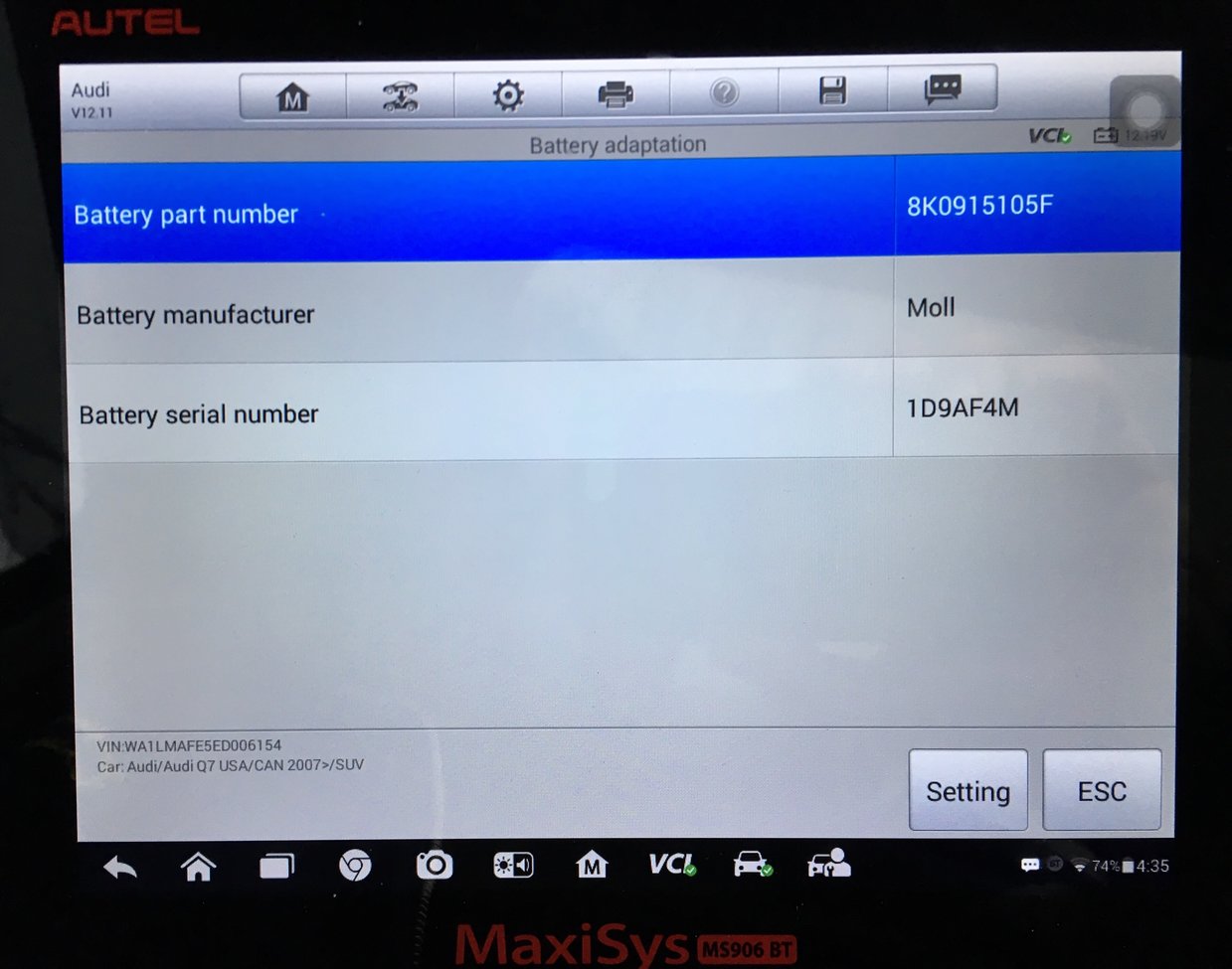 I just got my first Audi, its a 2014 Q7 TDI Premium Plus with 23k miles. I have been learning all I can about it. I wanted to enable some features and such but don't use VCDS. I do have a AUTEL MaxiSYS MS906BT and was trying it out tonight. I enabled the green menu in the MMI but did not change anything there yet. I also added 128 to the coding of the comfort settings to enable the windows up/dn from remote. I then went to channel 61 and changed it from 10 to 15 to give the options of windows and sunroof to open and close. It all worked perfectly. I am happy to see that the tool I have looks like it will do a lot on Audi.
I found another option listed called "adaptive motorway function" under "Highway Light". It is currently set as "not active". Anyone know what this is?
I also installed a brake controller and plan to try towing in a few days following the rules in the Audi manual with no WD bars, but with friction sway and electronic sway unit on trailer.
Anyway, I am new here and new to Audi's and having fun.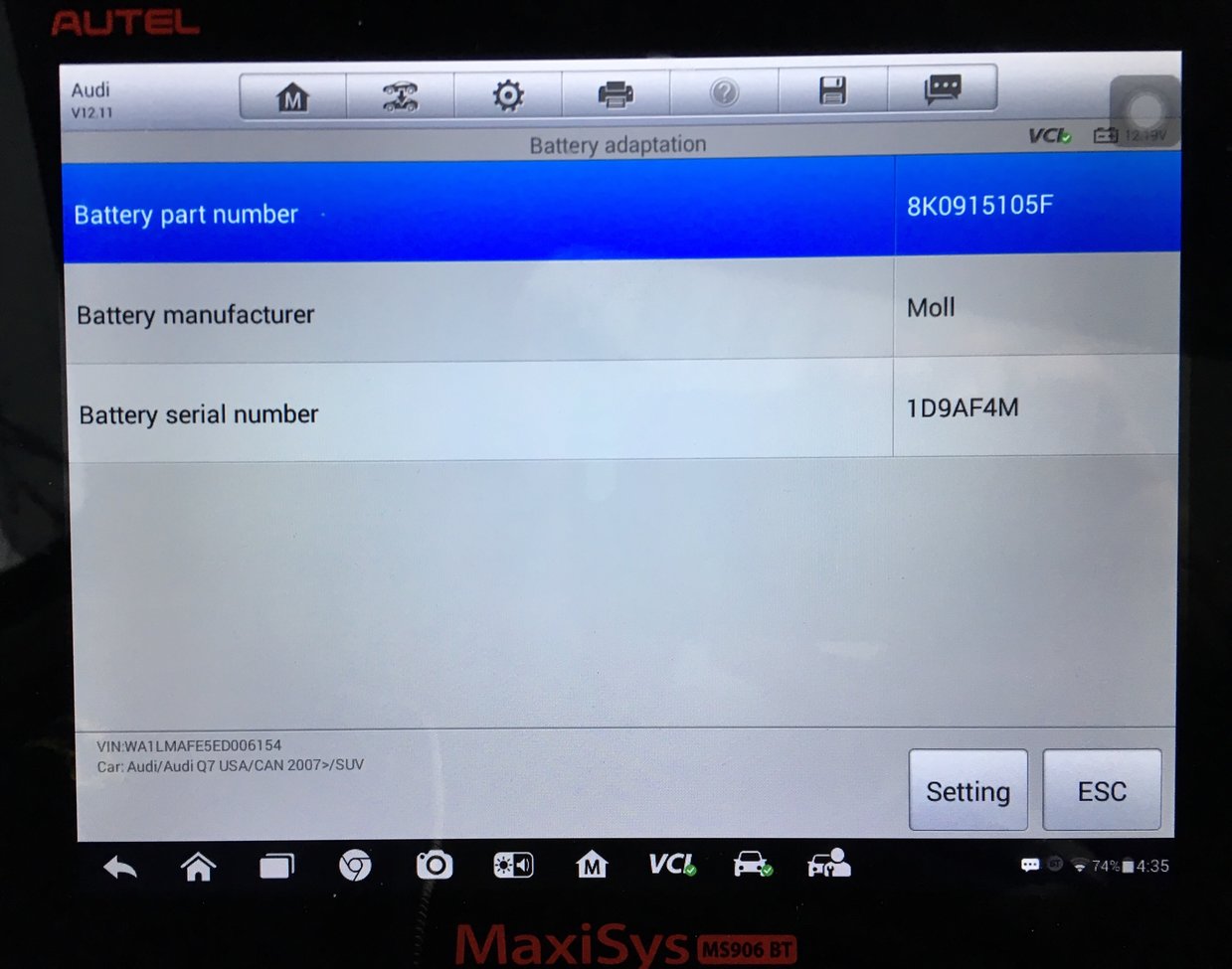 So today I replaced the battery with a Audi battery and recoded using my ms906bt and it was easy. Has code helper and drop down list to select battery brand. Then I enable the gear indicator to show on dash. Was just a toggle. Just wanted to share.