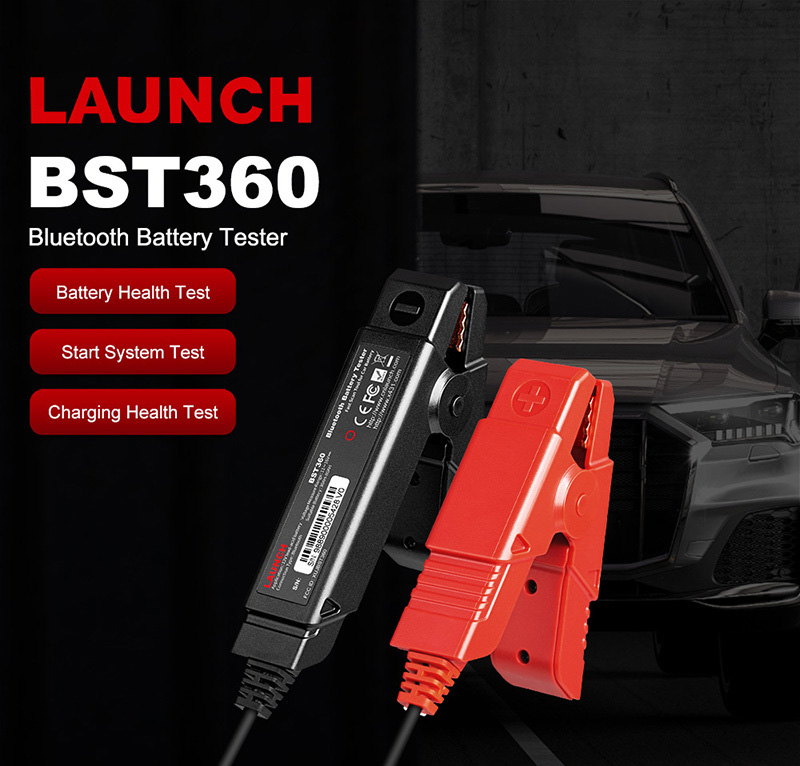 BST360, suitable for technicians and on the go consumers, is safe to use with its anti-heat characteristics and prevention against backfire electrical sparks that can occur during electrical system diagnosis.
Features
1. Real-time monitor the battery health status include.
2. Staring and charging system analysis to determine related faults/issues.
3. Allow the user to download test reports on their smartphones and diagnostic scan tools by Bluetooth wireless technology
4. Portable and lightweight with compact and practical usability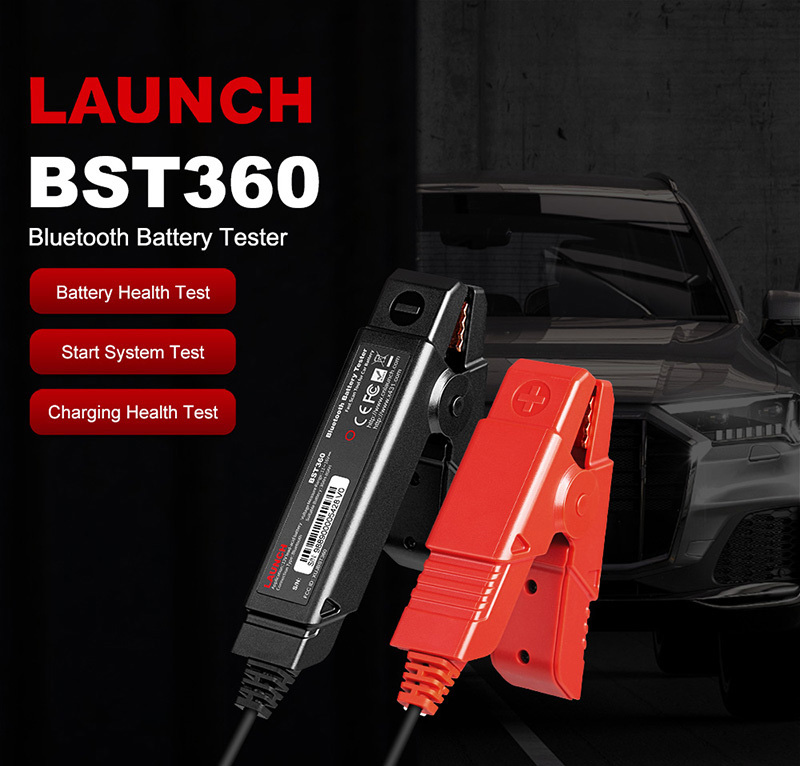 How to use Launch BST-360 Bluetooth battery tester
Here we take a Jeep Liberty as an example to illustrate this process.
First go to Google Play (Android) or App Store (IOS) to search for "BST360″ to download the application.
Connect it to the positive and negative terminals.
Open the application.
1) Battery health test
After the connection is successful, a floating voltage prompt is displayed.
Click "I know" and we will have "Universal Battery", "AGM Start/Stop Battery", "Gel Battery" and "EFB Battery".
Here we choose "ordinary battery", and then do the BCI standard.
Enter the battery capacity (here 800cc).
Then press "Next" to proceed to the next test.
2) Start system test
After confirmation, turn off all electrical components such as car lights, radios, air conditioners, etc. according to the prompts.
Start the car to perform a "start system test" to check the CCA lottery.
3) Charging health test
Follow the prompts to test the charging system to check the alternator output.
The test then required the engine speed to be increased to 2,500 rpm.
The test is complete and the report is ready to be viewed on the app.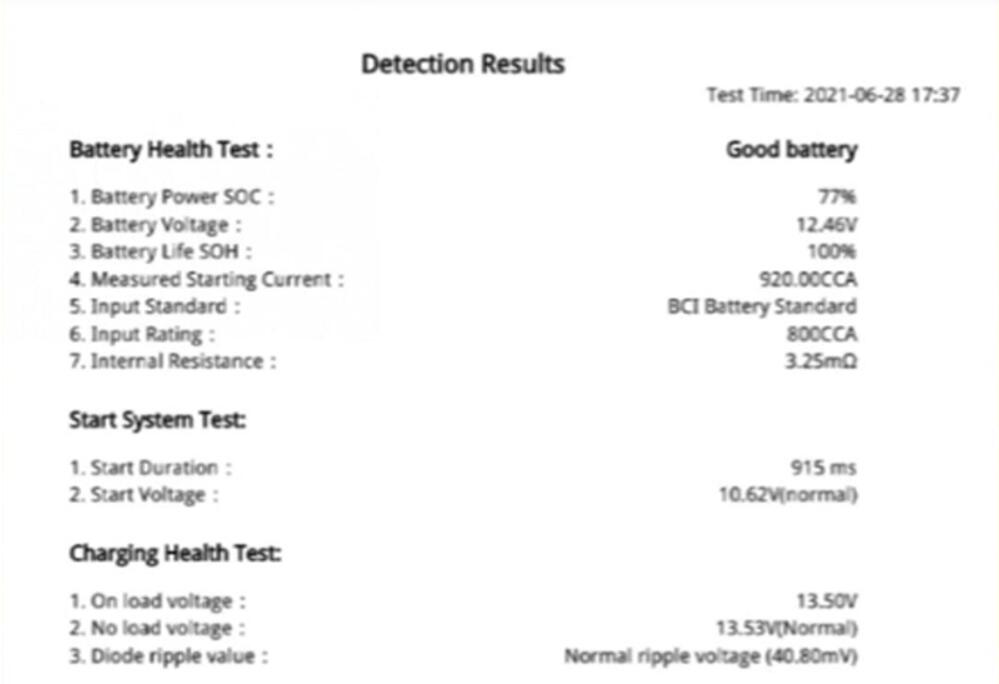 In this case, the battery health test tells us that this is a good battery.
In the start-up system test, there is a start-up duration, and the start-up voltage is normal, as is the charging system.
Then we can save it and email it to ourselves or our customers.