AUTEL MaxiSYS MS906TS is an all-in-one industry first combining advanced diagnostics system with complete TPMS functionality. Autoboss Tools Autel MS906TS based on the Android operating system featured with the best possible coverage of OE-level diagnostics and TPMS integration.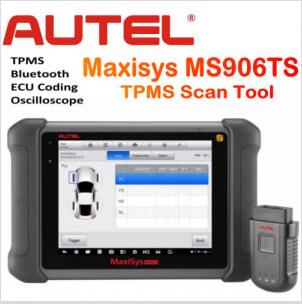 Why Choose Autel Maxisys MS906TS instead of other obd tools?
1.Wireless TPMS & Advanced Diagnostics System:Operating on the Android navigation system, the MS906TS provides amazingly fast sensor programming and diagnostic scan functions with its powerful running speed and large 32 GB solid state hard drive. The system also features the latest AutoVIN technology to identify vehicles in one touch as well as its exclusive AutoScan function. These features allow you to easily acquire vehicle information, scan all ECUs and run diagnostics on selected systems.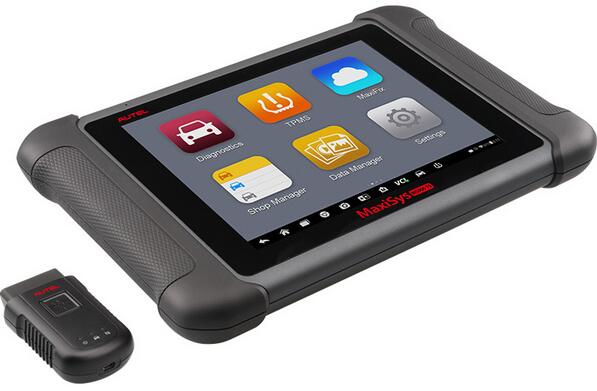 2.Optional Compatible Accessories: Featuring the best possible coverage of OE-level diagnostics and ECU coding capability, the MS906TS also supports add-ons like an oscilloscope and inspection camera to perform more extensive professional testing.
MaxiFix, Autel's online community of global professional technicians, offers a constantly expanding database which includes industrial professionals from around the world offering thousands of successful Fix & Tips that are shared, discussed and updated every day. This feature brings essential resources to your desktop in real time, granting quick and easy search of diagnostic and repair procedures, tips, and advices.
The Support module helps Autel users keep track of their devices by saving product update, repair and complaint records; it also provides a platform for communicating with support personnel directly through Data Logging sessions, and with other Autel users through specific product community channels.
Notice: Autel MS906TS from www.cnautotool.com Can Not Be Sold To Russia, Kazakhstan, South Korea and Saudi Arabia.
With Maxisys MS06TS, technicians don't need a second TPMS tool to trigger, relearn, or program Autel MX-Sensors.
Need more information with autel ms906ts, please visit VOBDII.COM or contact us, then you will get the best offer and service.