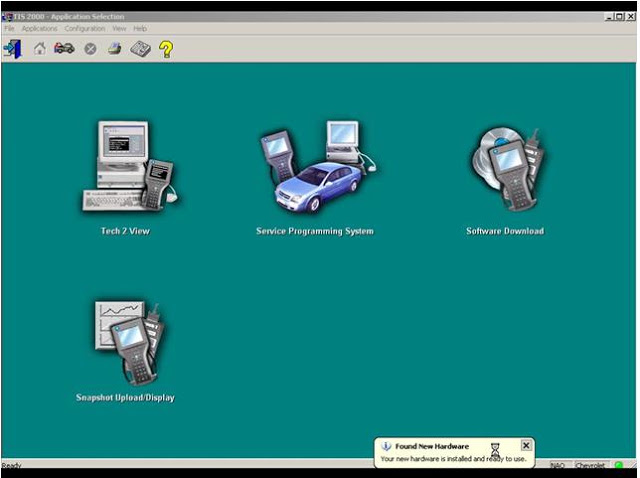 I bought a GM Tech 2 which can diagnose vehicle by myself. I had been confused by various car problems in a long time, because I could not figure out them myself sometimes and tired of service departments not knowing what's going on.
Sometimes I feel that I'm actually even smarter than most techs that work in the service departments at dealerships. And if I'm not any smarter, at least I'll care more, and take the time to figure it out because it's my own vehicle.
I had looked through lots of diagnostic tools, GM tech 2 diagnostic scan tool seemed the best one of them and so it is.
I received the tool with TIS2000 CD for TECH2 GM Car Model Software which can support for till 2007 year GM car programming.
The Tech 2 unit (handset) can be used to interrogate the various management modules on the car (ECU) to report status, fault codes and perform manual activation and monitoring in the event of fault occurrences/engine management light occurrences. This in itself is incredibly useful, but it is also possible to reprogram modules within the car to change various functions and add or replace faulty modules and programme keys. Whilst the diagnosis side can be performed standalone, to be able to actually change settings on the car, Tech 2 'Security Access' is required, which means activating the Tech 2 handset via PC software.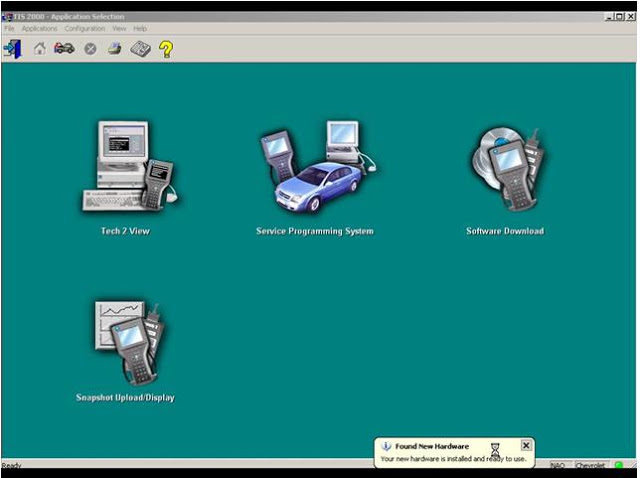 Software installed:
Install the GM TIS2000 application (needs to be Windows XP, 32-bit operating system). There are normally two discs. One is the app, the other is the GM update disc, which is not required. If this is the case, install the first disc only but don't run up the application on completion. If you didn't get it with a clone, you can get a copy with the USB dongle. If prompted to select a registration method, select USB Key and OK the prompts.
All that is now required is to activate the software to get security access (enable Tech 2 programming). To do this you'll need a USB key and patch available from the same sources as the clone Tech 2 units.
Hardware issues:
You can check you have RS232 COMMS using the GM TIS2000 install and going into the Tech 2 View option. Don't mess about with serial port settings etc as if there is a physical connection there it will work without interference. pins 4 and 5 of the RS485&RS232 socket are actually used.