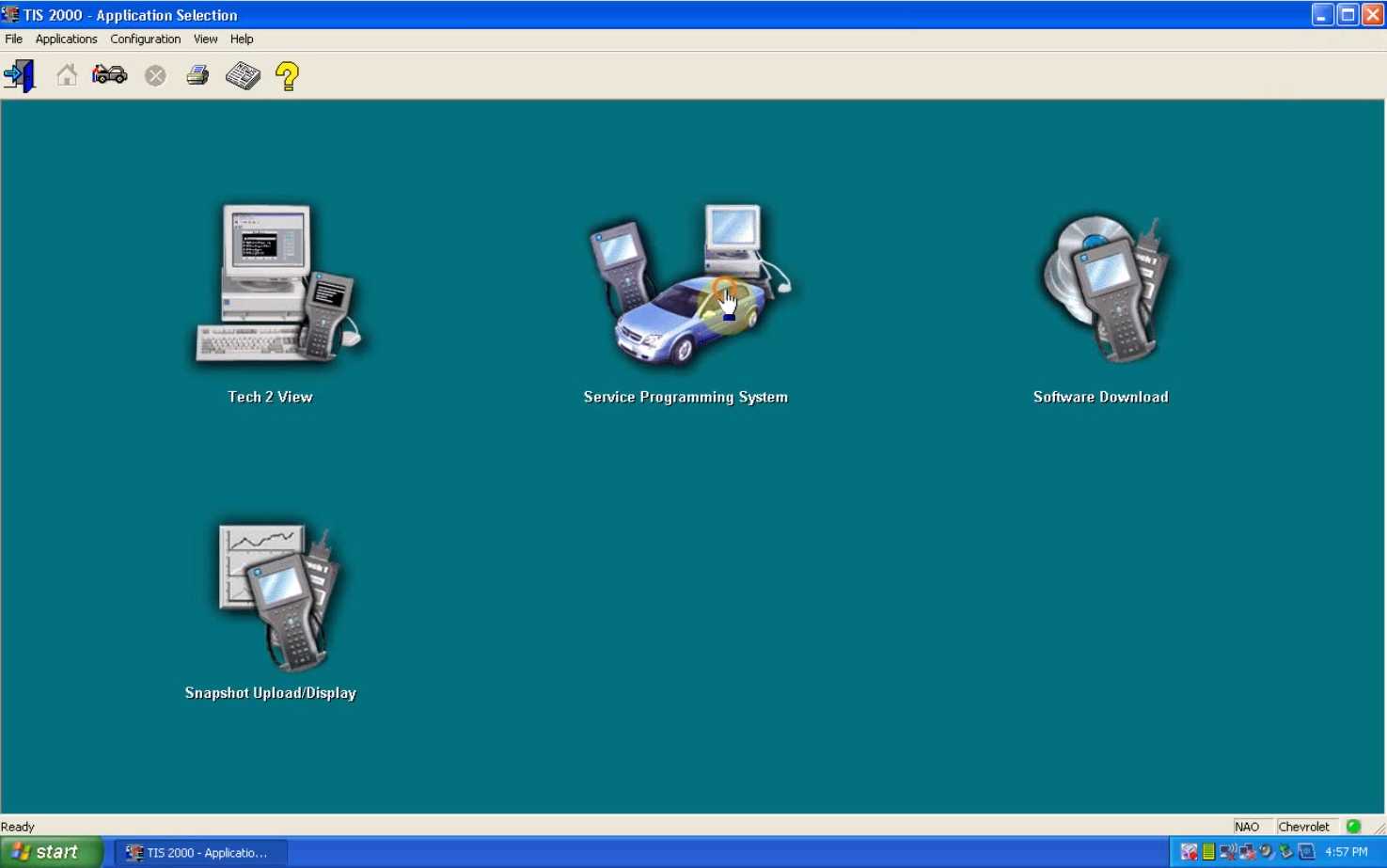 Part I of Two Parts…
Okay… It has been a while since I've been able to continue working on my 2000 Chevrolet Silverado 5.3l Engine Performance Build and subsequent use of HP Tuners on a Duplicate PCM because my Dedicated TIS2000 Laptop locked up at the point where the physical "HWK" (Hard Ware Key) kept failing. Consequently that problem stopped my creation of a GM OEM PCM Clone …Dead In Its Tracks.
I discovered a physical problem was present on the Old Dell Precision M65 Motherboard In-Dwelling USB that caused a communications breakdown between the "Dongle" and the TIS2000 Software. My affection for Dell Workstation Quality Machines prompted some Research on eBay and I located quite a few Used or "Parts Only" Dell Precision M65 Machines… generally meaning that they ALL Work… BUT are in need of New Memory Sticks, a Hard Drive and/or a Battery with Charger.
My eBay search disclosed another EXCELLENT Dell Precision M65 Workstation Laptop …for ONLY $30.00 & $15.00 S&H…. So I took it to be a Very Good Deal. The critical component required when using any Legacy Laptop Computer destined for becoming a Dedicated TIS2000 Machine is having a Working (9) Pin DIN Serial Interface for Bi-Directional Communications between the "GYMKO" RS-232 Port on the GM Tech 2 Scanner and the PCM for both "On The Bench" and "Inside the GM SUVs and Trucks". The Yellow Circle surrounding the Serial-COM Port DB9 Connector shown on the Back Panel of the Dell Precision M65 laptop illustrated below shows that THIS machine has a Built-In COM Port that WILL work whereas Modern Computers DO NOT sport this Feature:
I note here that regardless of your choice of Windows Operating Systems; Windows 95, 98 or XP in 32 Bit Versions alternative to using the Windows 2000 Professional Operating System, the Dell M65 Laptops that can still be purchased VERY CHEAPLY on eBay will STILL work with the SAME Installation of the TIS2000 Software: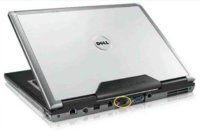 If you 'Pull The Trigger' on the modest expense of getting one of these machines… It will become very important to visit Dell.com right away and Download the Latest BIOS and ALL Additional System Drivers for the Dell Precision M65 Workstation Computer. Either Create 1.44 MB Installation Diskettes, or use the more convenient USB Thumb Drive or Burn them onto a CD-DVD for OS Post-Installation Updates. Before buying ANY Legacy Laptop, be SURE that you can easily access the Legacy Windows and Systems Drivers FIRST or those Machines will NOT work properly.
After settling on the TIS2000 Dedicated Laptop Hardware, I next turned my attention on eBay towards finding a Valid Installation CD-DVD for the Windows 2000 Professional Operating System (Windows NT GUI Based OS) that DEFINITELY would arrive with a Valid COA Sticker inside of the sealed package (Certificate Of Authenticity).
This is a precaution that anyone interested in following up on this happy experience of mine will come to appreciate, as there will come a point during the Windows Y2K Installation where the Prompts will ask for the Multi-Alpha-Numeric Software Key to be entered. You will NOT be able to proceed further without it…
If you make your Software Package Buy via eBay… be certain that the Seller includes at least a partial image displaying the actual presence of the COA Sticker BEFORE you commit to making any purchase.
I found one such item offered at a reasonable price and after performing my "COA Sticker Due Diligence" I purchased the Package that arrived around (3) Weeks later… Perhaps a Bit Long In The Tooth for S&H… but it arrived Shrink-Wrapped, Fully Intact and it DID include the Valid COA Sticker.
Prior to installing the Windows 2000 Professional OS Software, I needed to do the following things that were absolutely painless as upgrades to improve the performance of the Basic Dell Machine I had purchased:
(1) Swapped out the Low Resolution LED Screen for the Highest Quality and Resolution Screen available. I found the exact one on ebay for $35.00 and the R&R on Dell Workstation Quality Machines is always a breeze as it took less than (5) Five Minutes to perform this R&R. The Higher Definition LED Screen works splendidly and is Much Brighter at Higher Levels.
(2) Swapped out-In the One Gig Stick of Low Speed RAM for two (2) Two Gig Sticks of Higher Speed RAM, These were available on Amazon via two different Vendors for around $12.00 per Stick… bumping the System RAM up to (4) Four Gigs…which is the MAX RAM addressable when using the Windows 2000 Professional Operating System.
(3) Install a Western Digital "BLACK" 500 Gigabyte Hard Drive running at 7,200 RPM for $35.00 via Amazon.
(4) Purchased the "Acronis Disk Director Version 12" Bootable DVD Software in order to prepare the New Hard Drive for the Windows 2000 Installation. This may seem like "Over-Kill"…but I wanted to make DAMNED SURE that at its most Basic Level… THIS Hard Drive would have NO issues whatsoever once I Partitioned and Formatted the HD with the NTFS File System.
(5) Purchased an Early Version of Norton "GHOST" 2003 for use in Cloning the Post SW Install Completed New Hard Drive on an Identical Western Digital "BLACK" 500 Gigabyte Hard Drive …just to be certain of having a Race Ready Back Up Drive on the shelf… should Worse ever come to Worse.
(6) Remove and Validate the Life and Durability of the Dell M65 Factory Battery to determine whether or not I would need to replace it right away… You cannot use an Unreliable Battery…either inside of ANY laptop or inside of the GM Vehicle and expect Good Results when interfacing all of these items using the TIS2000 SPS to Tech 2 or PASS-THRU Procedures. The Battery that came with this inexpensive Dell Box is in EXCELLENT condition.
(7) Install the Open Source Anti-Virus Software called CLAMAV aka "CLAMWIN" AV Software and subsequently, the system passed as "Clean As A Whistle" with Flying Colors… just to make certain that NO Virii(Viruses) or Root-Kits managed to Sneak in via the USB Thumb Drive Back Door Transfer of all of this stuff…
(8) Purchased the LATEST Three Disk Set of the TIS2000 Software via AliExpress.com. This proved out to be a VERY LUCKY move on my part because by STARTING FRESH, I discovered that the (3) Three Disk Set contained a NEW Installation Video that SHOWED A BETTER WAY TO INSTALL THE "DONGLE CRACK" and have it WORK PROPERLY after only One GO!
(9) Purchased Two Add-On Hard Drive Caddies that can work through the Removable DVD Slot when Cloning the Back Up Drive(s).
(10) Purchased a Pair of System Hard Drive Cover-caddy Combos (Under $5.00 a Piece) to replace the one missing from the Dell Box.
Part II of Two Parts…
After conducting all of this "Hardware House-Keeping" … I next turned my attention to copying the Official Complex Alpha-Numeric COA Validation Number onto a CD Case Plain Paper Insert against the advent of either losing or damaging the New COA Sticker if future re-installs of the Windows Y2K Pro OS becomes necessary.
The other reason for doing so is just as important because I wrote that code down in LARGE TEXT AND NUMBERS so that when called for during the Installation… I would be able to easily transpose the Numbers and Letters CORRECTLY instead of trying to read the Microscopic Microsoft Validation Code off of that Damned COA Sticker.
Next I went through what can be described as the "Most Desirable Outcome" for a Smooth Installation of the Windows 2000 Professional Operating System… and subsequently, the Machine has been Booting Up and Shutting Down Reliably ever since. But rather than have a simple Bare Bones Installation on this Box… I decided to continue on with installing all of the requisite SP Revisions (ALWAYS INSTALL THESE ONE AT A TIME …AND IN THEIR CORRECT NUMERIC ORDER) for Windows 2000 Pro SP-2, SP-3, SP-4 and I even managed to locate a NON-WINDOWS creation called SP-5.1 Basic Edition which included over 425 "Hot Fixes" and All Security and System Updates… making this just about the most 'up-to-date' Windows Y2K Pro Offline Machine …via the Roll-Ups …EVER.
One Final Word for anyone asking "WHY?" Install Windows 2000 Professional instead of relying upon Windows XP Professional SP3? The answers are simple:
(1) I had serious problems trying to use the TIS2000 Software on several different flavors of Windows XP on my Old Dell Precision M65 Laptop.
(2) Windows 2000 Professional is Based upon the VERY STABLE Windows NT Kernel and VERY seldom if ever suffered from any BSODs (Blue Screen Of Death) that Windows 95 and Windows 98 were rife with from so many SYSTEM FREEZES and BOOT FAILURES.
(3) After going through the Entire Creation Process for Building this Dell Precision M65 Workstation Laptop …and after the follow on of having a Smooth Installation of the GM TIS2000 Software… EVERYTHING WORKS PERFECTLY NOW!
(4) I've had many years of using many computers in a Professional Environment running the Windows 2000 Professional Operating System and VERY seldom if ever had ANY problems while running demanding applications requiring PERFORMANCE RELIABILITY.
(5) Having STABILITY with Computer Hardware AND Software reduces the Chances of BRICKING any PCMs hooked up to… and dependent upon this Dell M65 Machine and its Operating System and Apps working PERFECTLY.
After that… I installed all of the additional aforementioned Applications. I used MAJORGEEKS.COM and a few other on-line sites that Warehouse Old Windows APPs and Drivers to research and find everything I needed that Microsoft no longer directly supports for this Windows 2000 Pro Legacy OS …and the Dell M65 has been running properly on it ever since.
You will need to Download and Install Earlier MS System APPs like Microsoft .NET FRAME and the Early Versions of DirectX, as well as the last version of the MSI Executable (Micro Soft Installer) as these are necessary for the Windows 2000 Operating System to run correctly AND be able to seemlessly install other Legacy Applications as well.
The wait on the arrival of the "Cracked" TIS2000 (3) Disk Set from AliExpress.com was nearly three weeks long; probably due to the on-going Trade Embargo. However… after the (3) Disc Set arrived and I could view the contents of all three DVDs… this is their Manifest:
(1) Disk (1) is a Full Sized DVD containing the Initial Installation Software for the GM TIS2000 System.
(2) Disk (2) is a Full Sized DVD containing an OVER-WRITE the R-Base Files of Disk (1) with NEW GM TIS2000 Software.
(3) Disc (3) is an 'LBMF' (Little, Bitty Emm-Effer) Mini-DVD that contains the "Dongle-Cracked" SuperPro.DLL File … and … a NEW Installation Procedures Video worth its Weight in GOLD!.
I played that Video at a Very Slow Speed in order to identify the Key Points to follow when FINALLY Installing the "Dongle-Cracked" SuperPro.DLL File. I made consecutive Screen Prints that are linked below to compliment what follows. I note that the key differences involved my prior use of the WRONG METHOD for transferring the SuperPro.DLL File, as opposed to what follows to achieve the desired results:
(1) Installing Disc (1) …and then immediately install Disc (2) in their proper sequence.
(2) Swap in Disc (3) and select the "TIS 2000 Patch" Folder.
(2) Select and Copy the SuperPro.DLL File into RAM.
(3) Select the Newly Installed TIS2000 Software Application Desktop ICON.
(4) Right-Click on the TIS2000 ICON.
(5) Select and Open the "Properties" Feature at the Bottom.
(6) Select the "Find Target" Button.
(7) When the COSIDS Sub-Folders Open Up, Right-Click anywhere within an Open Margin along the right side of the Window Pane.
(8) Then… Click the "Paste" Option and paste in the NEW SuperPro.DLL File.
(9) When the Option Screen asks Permission to replace the Old SuperPro.DLL File, select "Yes".
(10) Click on the Desktop TIS2000 Icon to Open and Start Running the TIS2000 Program.
(11) View the Opening TIS2000 Application Desktop Screen and Select the "SPS Programming" Tab.
(12) Open the SPS Programming Tab… if you can SEE the Screen… Your TIS2000 Installation is COMPLETE and CORRECT.
The following attached Images are Listed by a Sequential Number and then by a Text Name for each Image as a Brief Explanation of WHAT each Image portrays. This procedure assumes that the User has ALREADY INSTALLED ONLY Disk(1) of the Three Disc Installation DVDs for the Complete TIS2000 Software Disc Set:
Continued in Part II…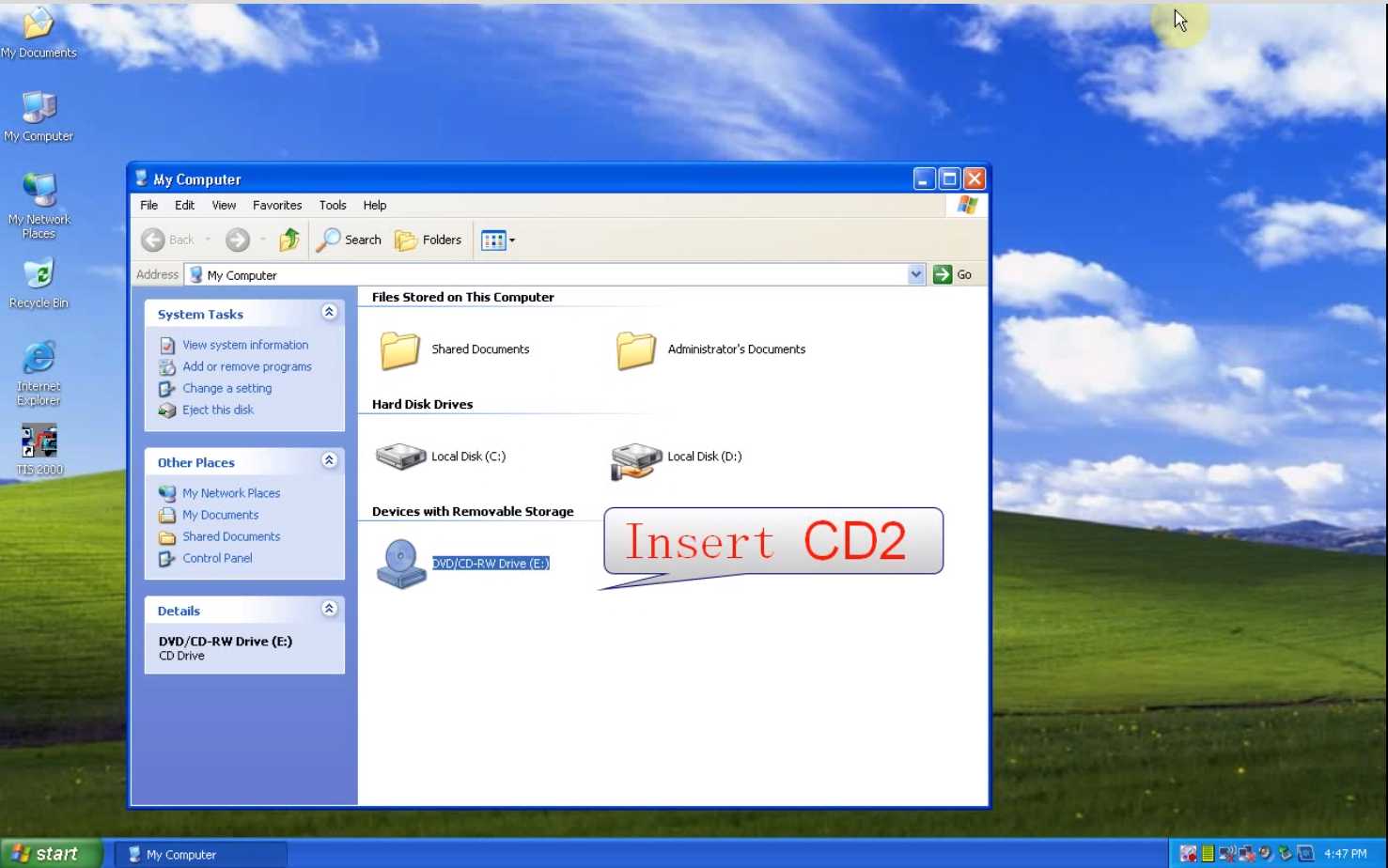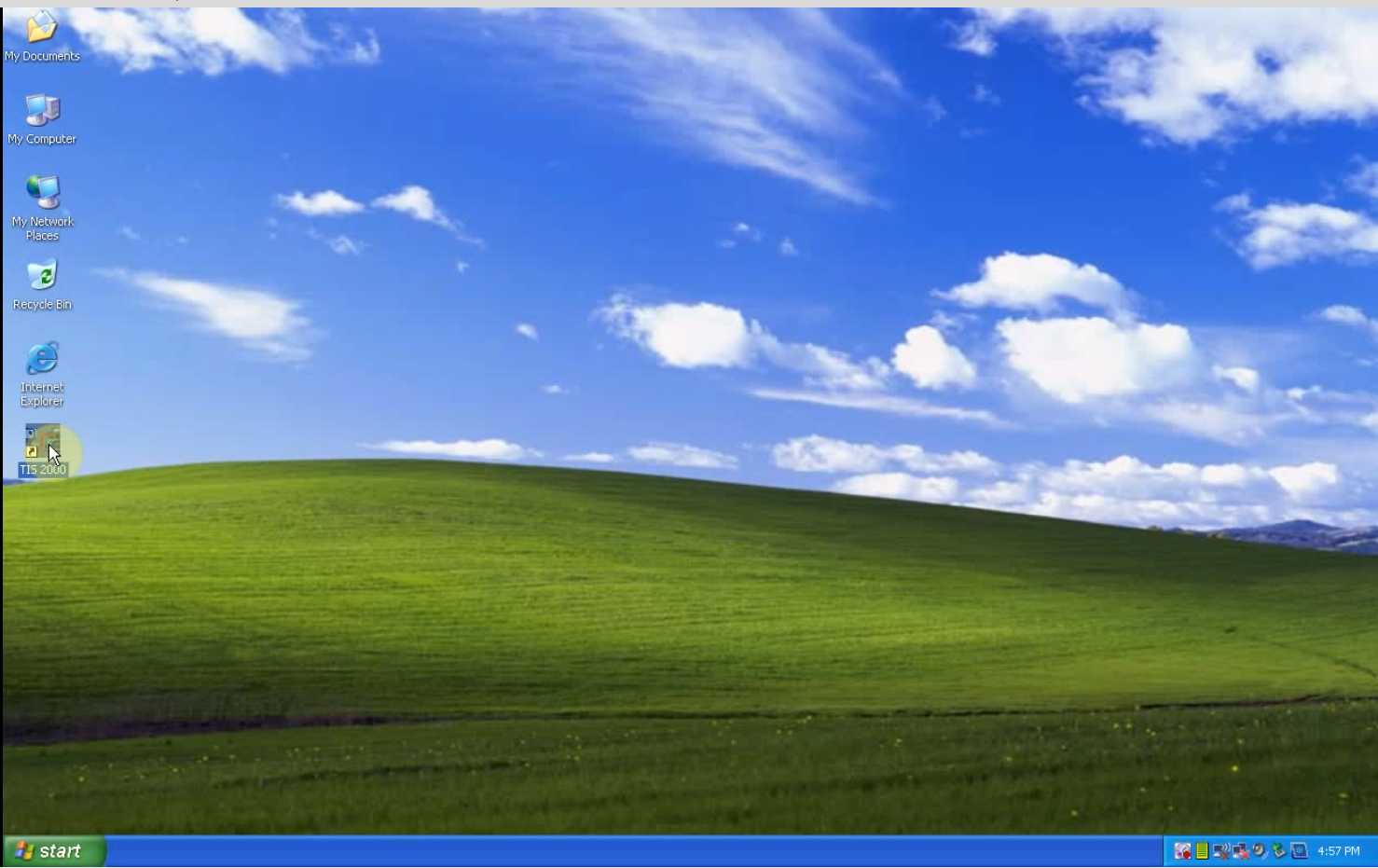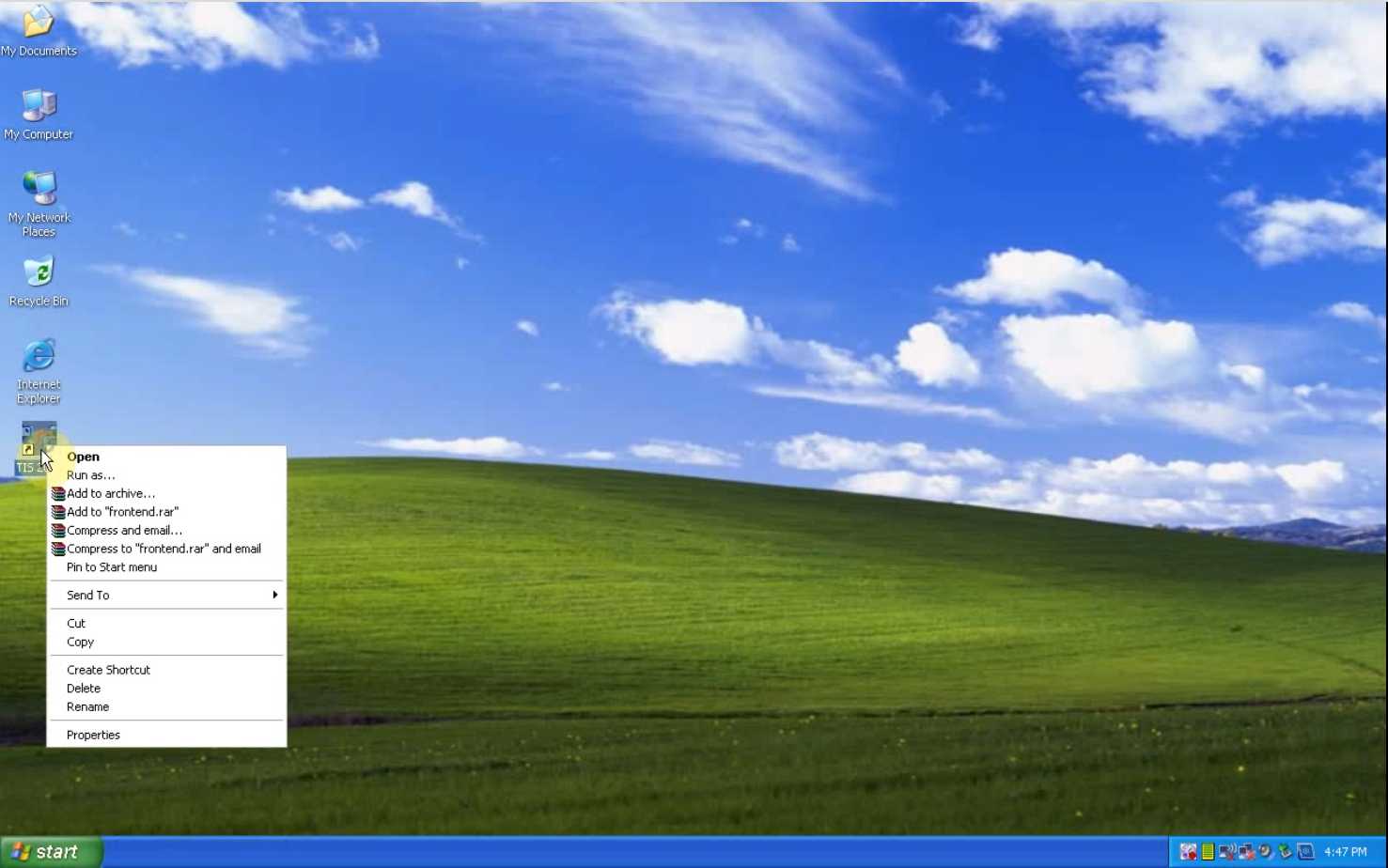 Sometimes… The "Fitz Und Startz" of unintended and unforeseen delays can force you to re-examine EVERYTHING Technical and Hardware related before jumping in with both feet and working away on ANY PCM. These are are often Touchy and Capricious sorts of "Beasts" that can very easily get "BRICKED" …and they will NOT Suffer The Foolish or The Careless when performing any Bench Top SPS Programming or the Add-On Updates necessary when performing Module R&Rs. I took this very conservative approach as previously documented in my "Start From Scratch" approach at Building another Dell Precision M65 Dedicated Laptop for the TIS2000 Software:
https://gmtnation.com/forums/threads/"how-to-build-a-dedicated-tis2000-laptop-computer-using-the-windows-2000-pro-operating-system.20274/
It follows that after sorting out that New-Old Computer System Hardware… I chose the Windows 2000 Professional SP5 Operating System for its excellent, albeit ancient and fine performance record of being a very stable and reliable OS. In hindsight… my next decision to visit AliExpress.com and order a Fresh Copy of the TIS2000 (3) Disk Set turned out to be a Good One as it came with an added bonus of their Updated "Dongle Crack" Installation Video. That choice served in helping to blend the Dell Machine, the Windows Y2K OS AND the aforesaid TIS2000 Software Triple Disk Set smoothly together… with NO resulting BSODS or Communications Problems with the "Cracked" Dongle.
All of this leads to the fact that early this morning… I took a perfectly serviceable GM PCM Model# P-01 WITH NO CALIBRATION INSTALLED… and quite successfully Reprogrammed and Re-Calibrated it using the following set up of Hardware and Software:
(1) "GYMKO" Clone Tech 2.
(2) Dell Precision M65 Laptop (Windows 2000 Pro SPS-5 OS).
(3) All Appropriate Power and Service Cables properly attached to EVERYTHING.
(4) A 650 Watt UPS for Stable Power into the Laptop, the Tech 2, and the Bench-Top Power Supply(s).
(5) A Quality Tested GM P-01 "BLUE" Donor PCM ) Red & Blue Connectors for Early Model Trucks
(6) A Professional Grade OBD2-to-PCM-to-Tech 2 Switched Power & Ignition Bench-Top Harness
(7) Followed ALL HW Set Up and TIS2000 SW Procedures.
This culminated with a Seamless Calibration Installation of my indigenous Chevrolet 2000 Silverado 1500 5.3l A4 PCM Programming. Ergo… The Successful Clone of the GM P-01 Donor PCM to use in a Bench Top Setting via the HP-Tuners "Tuning" exploitation that must follow. I really couldn't be happier right now …if I was TWINS!
I would recommend anyone who wants to "Practice… without touching ANYTHING…" for this work to look over the shoulder of THIS Guy as he covers all the bases for both the "Use the Tech 2 to Read the PCM IN THE SUV-TRUCK and then hook it up to the Laptop for SPS Calibration Updates" Technique …as well as the "Use the Laptop and the TIS2000 SPS PASS_THRU Procedure… ON THE BENCH" Technique to achieve better, less cumbersome results. I would like to mention a few things to be aware of before you start:
(1) If you've purchased a BLANKED OUT ROM PCM… Do NOT key in the Replacement VIN on the First SPS Pass-Thru Screen (The Advisory Text indicates that it is NOT necessary to do so on THAT VIN Line).
(2) If you've purchased or obtained a BLANKED OUT ROM PCM … There WILL be an Error Message alerting you that the PCM "May Be a Service PCM"… probably meant to Alert GM ASE Techs NOT to Program any "Test PCM" from Stock accidentally… just as a reminder to ensure they have the RIGHT PCM on the Bench. In any case… Click out of the Warning Alert… and when the NEXT SCREEN Pops up with a Blank VIN Line… THAT is when you should ensure that your CAPS LOCK is ON and then Double Check the VIN you are Cloning BEFORE clicking to the NEXT Screen. It is VERY EZ 2 MAKE ERRORS HERE… So Double Check→ Triple Check that VIN!
(3) Once the PCM Program Calibration is Chosen from the consecutive screens and you accept it for installation… Wait Patiently for it to finish and confirm that it has COMPLETELY INSTALLED and Avoid Turning ANYTHING OFF until the "Programming Completed" Message appears on the SPS Screen. After reading the Advisory about the possible need for CASE Re-Learn… exit out of the Laptop SPS Program and then Turn Off the Tech 2 and Power Off the Clone PCM.
(4) If your particular Truck or SUV does NOT require a cANDI Adapter wired in between the "GYMKO" Tech 2 Clone and the OBD2 Cable… JUST LEAVE IT OFF.
(5) Visit this Link, Download, Save and Watch this Linked Video as often as required to familiarize yourself with all of the these steps…and you will NOT regret doing so. Please note how this person's Camera work shows him all over the room, chasing down various components and screens because he was NOT in possession of a Professional TIS2000 SPS Tech 2 SPS Bench-Top Programming Harness. I was able to lay out out everything mentioned above atop a piece of Cardboard laid atop my Stove Burners and while "Snug As A Bug In A Rug…" everything in the way of ALL Equipment was right at my fingertips and a breeze to work with:
If the Engine Starts, Runs and Successfully Shifts Into and Out of Gear and then passes muster with the "GYMKO" Tech 2 Scanning for any Malfunction Codes and-or Module Problems… I'll place the GM OEM Y2K PCM onto a "Dry, Safe Storage Shelf". Once I've finally finished the hard work of installing or R&Ring all of the Performance Component Mods and Upgrades into and onto the 5.3L Engine… covered over at THIS Thread:
https://gmtnation.com/forums/threads/hoping-for-loping.18519/
… then I'll be using the CLONED PCM after that for any subsequent HPT "Tuning" Mods mentioned and covered in THIS Thread.
https://gmtnation.com/forums/thread…ado-lm7-tsp-peformance-cam.19999/#post-585145