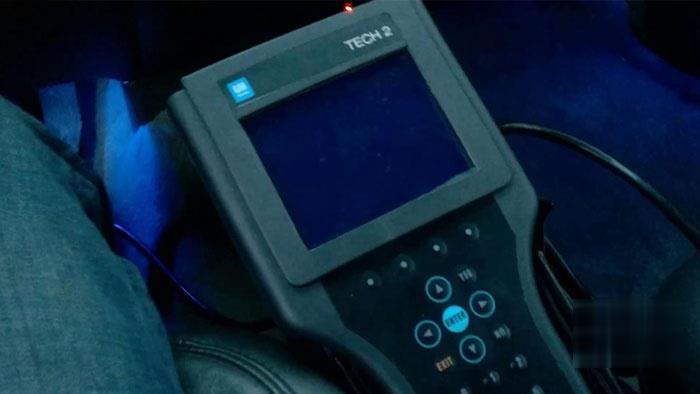 The Best GM Diagnostic Tool
GM Tech2 Feedback:
couldn't be happier!I've only used it twice… once on my car and once on my cousin's truck. I'm no professional so I don't even really understand everything this unit can do… but it did what I needed and now I have the convenience of being able to Diagnostic in my driveway anytime I want! yes, get one GM tech 2 now!
Hello, just wanted to say the tech 2 I ordered from your company (autosky) arrived within 4 days of placing the order to wash state. Very impressed. Also hooked it all up to a hummer h3 and was very impressed with the results. Able to reprogram fobs and check whole system. Including evap, engine management, radio, lighting so far. Thank you very much. I will pass along to all in need of tech 2.
Gm tech2 FAQ from customers:
Q1: Does it include one memory card?
A1: Yes, it includes one 32 MB card you can choose the one you like. if you need more cards, buy SO22-D to choose
Q2: Can this Reprogram ABS, ECU, BCM, ICP, Air Bag
A2: yes
Q3: Can GM Tech2 read VIN?
A3: Yes, it can do.
Q4: Is tech 2 can scan Cadillac XLR 2009
A4: Yes
Q: I have a 2001 GMC Savana van 2500 series, VIN 1GTFG25M811196309, I need to bleed the ABS unit. Do a crankshaft relearn. can the gm tech2 work?
A: Yes
Q: Can gm tech2 do airbag resetting for Chev Tahoe 2007?
A: Yes.
Q: will perform a ckp relearn for a 1997 Chevy k2500 w/ 7.4 engine for gm tech2
A: Yes.
Q: Does gm tech2 do Hummer H3?
A: Yes, it Works. GM Tech2 can do diagnosis for Hummer h3.
Q: Will it do 2001 Chevy Blazer gm tech2
A: Yes
Q: Will this scan front and rear ac actuators and recalibrate?
A: Yes
Q: will this work for a pickup truck 2009 Chevrolet 2500 with duramax diesel engine
A: YES
Q: Will the tech 11 do a crank sensor relearn on a 02 silverado 8.1
A: Yes
Q: will this program my key fob on my 2008 pontiac g6 gt?
A: Yes
Q: Does this gm tech2 support Pontiac Solstice 2.4 from 2008
A: Yes
Q: Will this tool flash my pcm on a 1998 gmc sierra k1500 5.7? I just rebuilt the engine with a lot of performance parts and I just want the pcm to relearn the specs for now.
A: YES
Q: ok i would like to know if i were to purchase the unit does it come with the software that is needed for my vehicle cause i have a 2002 brevada 4.2 oldsmobile, and iam looking for a tool that can program the ecu and run live data thanks.
A: YES
Q: Will this read and reset the anti-theft codes on a 1998 Cadillac Deville?
A: Yes
Q: I have a 2008 Duramax diesel and have replaced the glow plug controller. I have been informed that I need a GMTech2 scanner to reset the controller so the ECM will work with the controller and that the check engine light will turn off. Will this scanner do that?
A: Yes
Q: can your tech 2 program Cadillac 2006 body control and engine control modules
A: Yes
Q: Will this work on my 2004 Pontiac GTO?
A: Yes
Q: Can be used to program the 2005 model year GM key fobs, that operate the door locks etc?
A: Yes
Q: Will this work for 09 Chevy impala
A: Yes
Q: Will this GM Tec 2 work on chevy impala 2004 and can program BCM and ECM
A: Yes
Q: will the tech 2 support a 2008 Saturn Vue?
A: Yes
Q: I have a 1994 12v corvette which was an obd1 computer with an obd2 connector. does this scanner cover this car?
A: Yes, it can work
Q: Will this program gm key fobs And will it go in to the system and turn on and off different items Want to make sure it is not just a code reader
A: Yes, the engineer said it can do.
Q: Can tech2 scanner diagnose airbag problems? Does it diagnose tpms issues? my car is 2008 gmc sierra 4×4 and 2012 cadilac srx
A: engineer said yes it can work.
Q: Looking for a scanner for 2002/2007 Cadillac escalade will it work
A: Yes
Q: Can this product do coding?
A: Yes,it can do. With TIS2000 software, it can program GM cars before 2007.
Q: program a 2004 Cadillac cts ECM. If I buy this tech 2 that you are selling, I'm going to be able to do it?
A: Yes
Q: I am looking to reprogram the ECM on 2004 GMC Envoy XUV 4.2 WILL your programmer do this
A: Yes
Q: Will this tech 2 work for reprogramming injectors on a 2007 Chevrolet Duramax?
A: Yes
Q: GM Tech2 can support GMC and pontic and Saturn car models?
A: YES.
Q: Will this scanner GM TECH2 unlock 06 Pontiac g6 radios and read air bag codes
A: Yes, it can work
Q: Will this SP23-1 gm tech 2 work on 2005 Silverado 2500 HD with the Duramax 6.6 l
A: Yes
Q: 2003 Chevrolet 2500 HD with the Duramax engine, will it work?
A: Yes, sure
Q: Can I reprogram my PCM on my 2001 Cadillac Deville? can i control modules with the scanner Such as crank sensor relearn?
A: Yes
Q: I am looking for a tech2 scan tool for a 2014 Chevy Silverado Duramax 2500hd. I learned of your website from the duramax forum and they recommended your website. So I'm not sure if I am selecting the right tool for my 2014 Duramax.
A: Is your truck 12v or 24v? if it is 12v, so it can work
Q: Will sp23-1 do auto abs bleed, 98 Chevy Silverado k1500
A: Yes
Q: Does this work on a 2005 Chevy 7500 with an Isuzu 7.8 Diesel engine? P1939 platform,Will it show engine operation parameters? Will it program to the ecm to set the idle and program injectors?
A: all answers are yes.
Q: will this work on a 2008 chevy hhr ss? need to program the new stock radio and program a new key and 2 key fobs.
A: It can support diagnosis. If you need to program. It can only support to 2007 with gm tis2000. If you need to program after 2007, use gm mdi2
Q: if the gm tech 2 scanner will be able to perform a turbo relearn. It is for a 2006 Chevy Silverado 2500 diesel (12v) system normal obd II port
A: Yes, support.
Q: Does the GM Tech to digital scanner able to program wheel sensors and will it work on 2003 Corvette
A: Yes
Q: will this scanner relearn crank sensor for 07 trailblazer
A: Yes
Q: Can I program in 03 pontiac montana radio
A: Yes
Q: tech2 work on my 2004.5 gmc Sierra 2500 duramax
A: Yes, it can work
Q: Hi im looking at the your Tech II does it work on a 2005 GMC c4500 topkick 6.6 duramax?
A: Yes
Q: Can this Tech 2 do a relearn of the clutch position sensor on a 2008 Chevrolet?
A: Yes
Q: I have a 1993 chevrolet k3500 with 6.5liter turbo diesel and 4l80e transmission. I notice that all of your faq's are about vehicles with obd2. Mine is obd1 and is rare in the setup. It does not have an ecu, pcm, or ecm. Instead it utilises a TCM. Will this work on it and will it control transmission solenoids for shifting and road tests.
A: Yes it is working, it is with obd1 adapter
Q: Can it work for 2005 93 Saab?
A: Yes
Q: Can tech 2 work 2005 Saab 9-3 turbo?
A: Yes
Q: 2004 Saab 9-3 Aero convertible, and will this TECH2 scanner work to find convertible fault codes, or will it just do engine diagnostics?
A: Yes, both can do
Q: can techii program CIM on a 2007 saab 93?
A: Yes
Q: this TECH 2 will work on my 1998 SAAB 9-3 SET for setting up DICE/TWICE units?
A: Yes
Q: Will the tech2 work with my US 2002 Isuzu Trooper
A: Yes
Q: I have a 07.5 lmm gmc dramax can the tech 2 reprogram the four-wheel drive system i get a light saying it needs service
A: Yes
Q: Does the gm tech2 reflash TCM on a 2008 Yukon Denali xl? New transmission 6L80 Put on and needs GMs new update to function.
A: Yes
Q: Would the Tech 2 scanner work for a Saab 9 7X and the Saab 9-3 or just Saab 9-3 And if it does which one works with both?
A: Yes
Q: Can the tech 2 reprogram fan temp settings
A: Yes