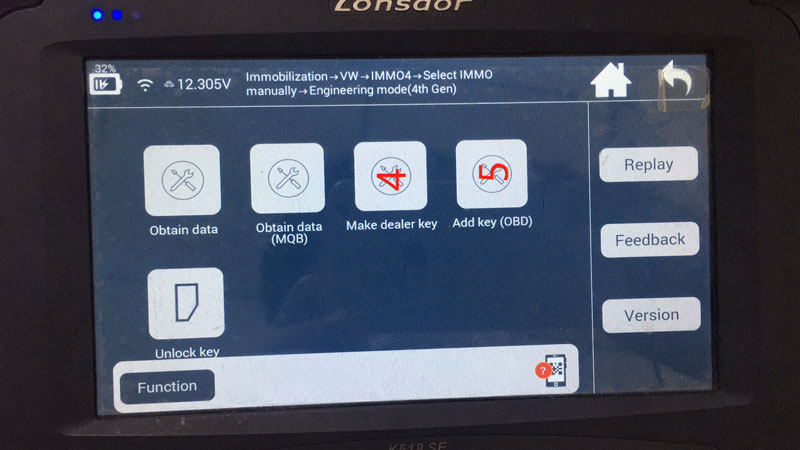 Question
How to program 2014 VW Passat all keys lost in engineering mode with Lonsdor K518ISE Key Programmer? And how to get its IMMO data?
Procedure
Note: It does not support MQB all key lost.
Please go into engineering mode firstly:
Immobilization >> VW >> IMMO4 >> Select IMMO manually >> Engineering mode(4th Gen)
Step1. Use a VAG OBD Helper to read vehicle information and calculate data.
If VAG OBD Helper cannot read the data, which means it does not support.
Step2. Put the data into custom file of Lonsdor K518 after calculating.
Step3. Perform "Make Dealer Key".
Step4. Perform "Add key(OBD)".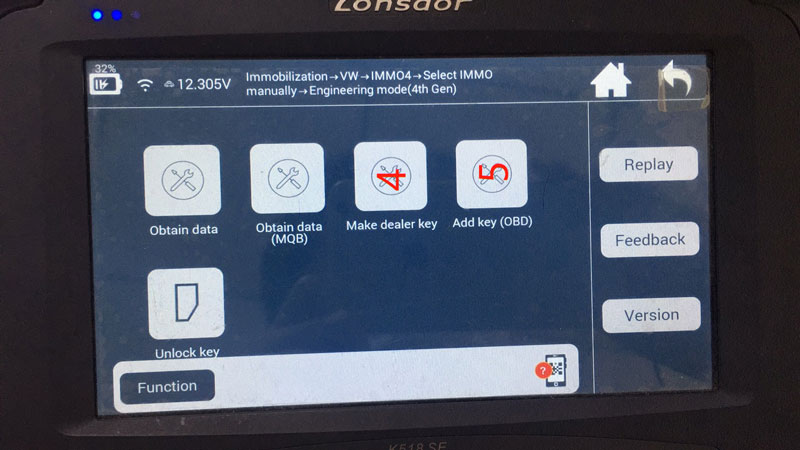 Hope this is helpful.