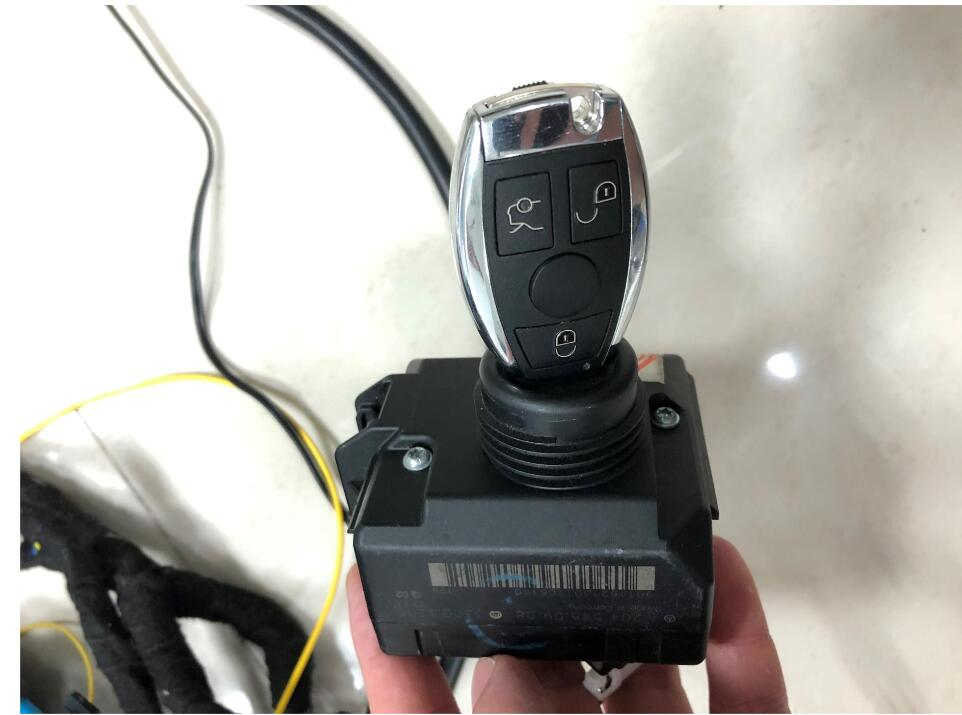 I wrote a article on Benz ELV repair guide before: 2 Ways To Repair Benz ELV/ESL Steer Lock Problem.You need to remove the NEC chip then use VVDI MB TooL to restore the damaged data.Now here I introduce another device (CGDI MB Prog) to repair Benz ELV trouble by OBD port.
Vehicle Models Apply:
Benz W204,W207,W212
Step 1:Determine if the ELV motor work correctly.
Remove the ELV control module from vehicle with wire connector connecting.And connect the clip on the yellow line of the OBD line to the K-line (K-line is the thinnest) of ELV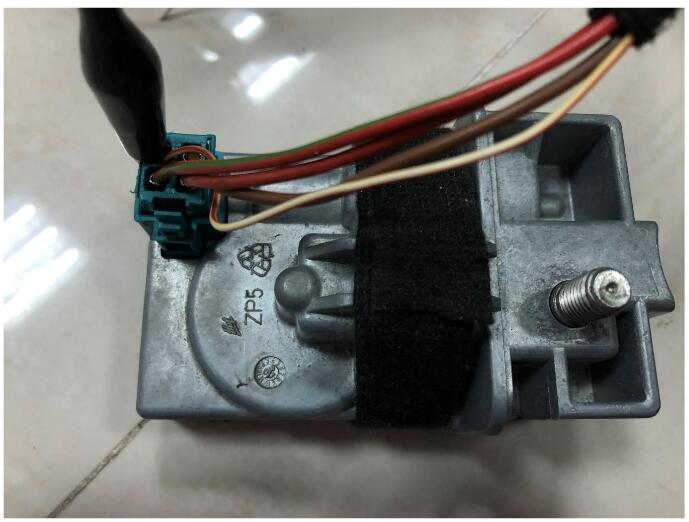 Connect CGDI MB to vehicle via OBD port,then run the software and click"Read ELV Data"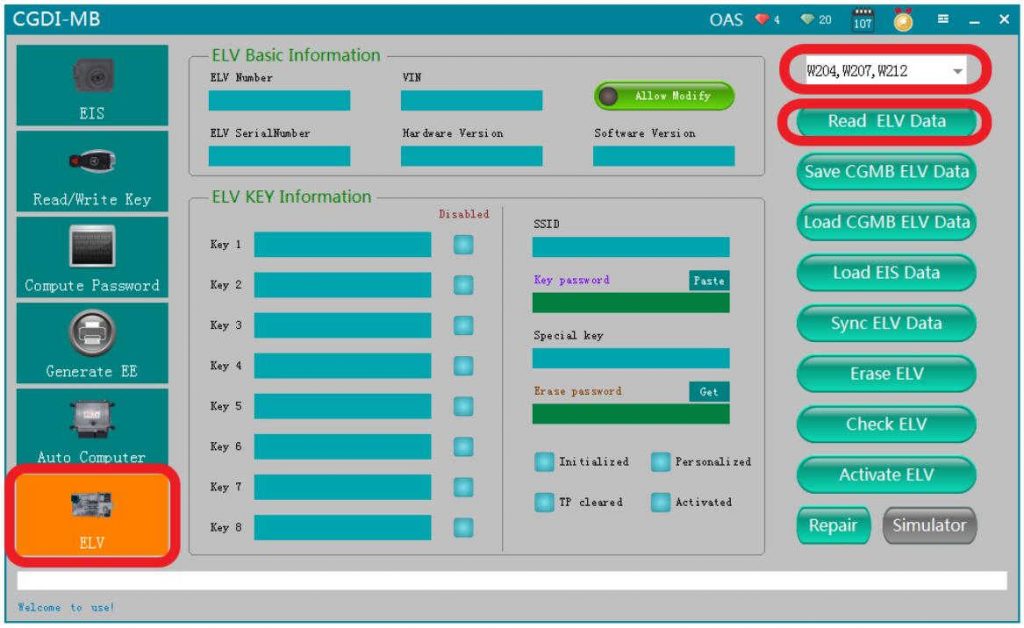 The software will show the ELV information after data reading successfully.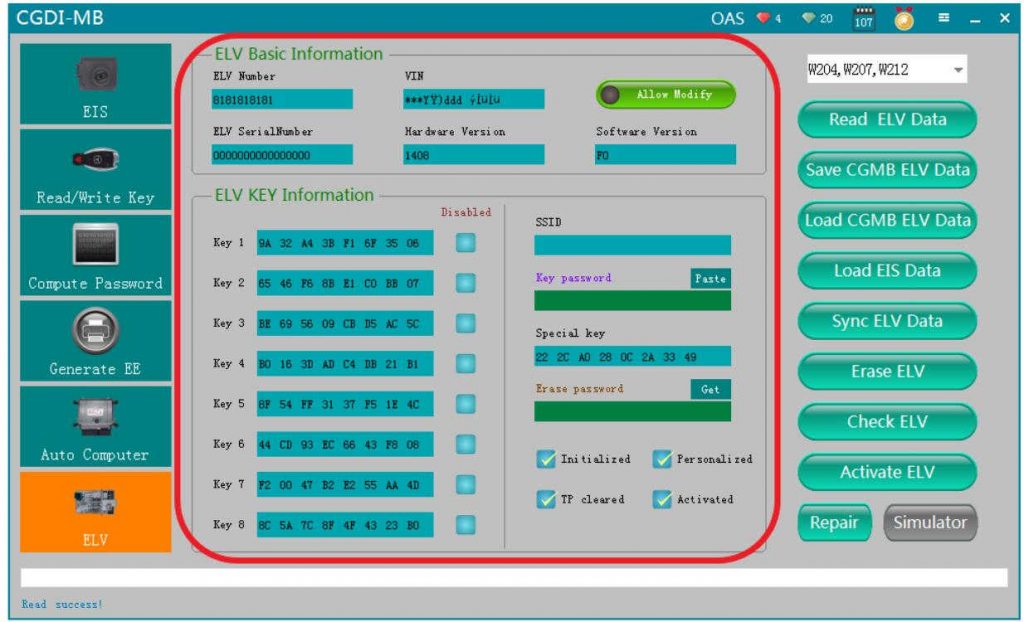 Then click "Check ELV",if the ELV is work,it will prompt "ELV is OK!".If the ELV is damaged (motor trouble),you need to replace a ELV motor or replace it by ELV emulator.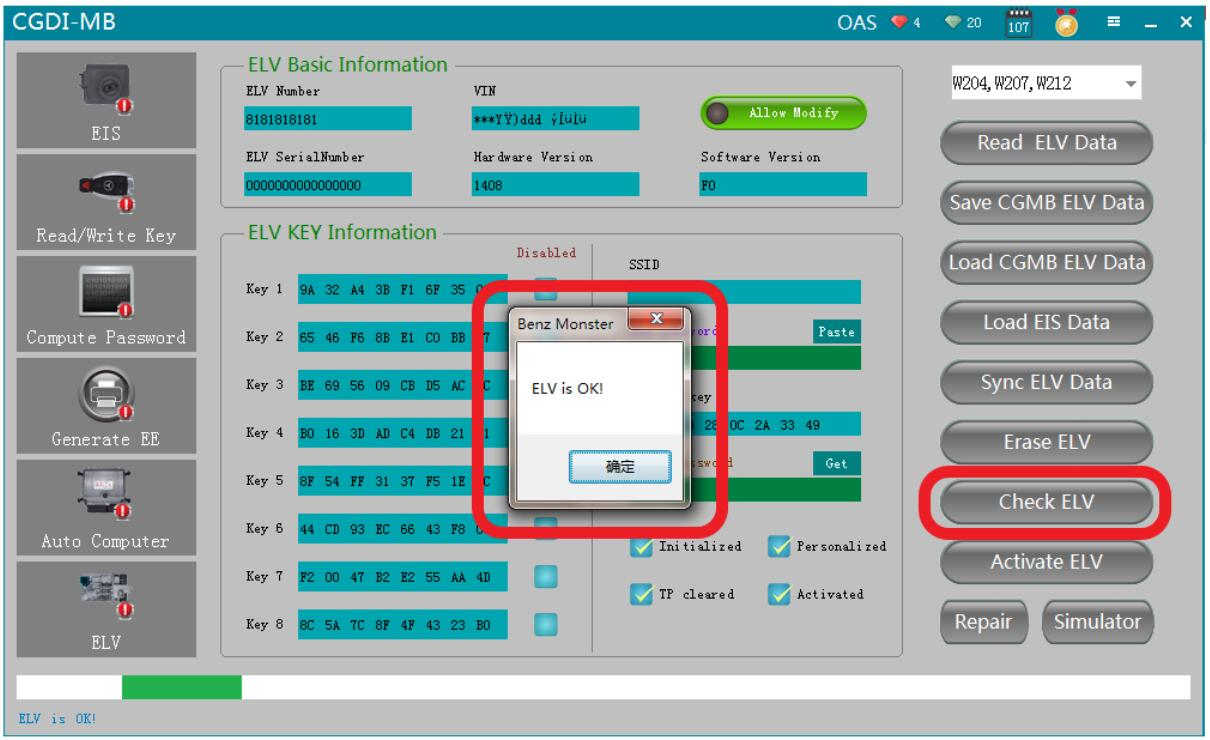 Step 2:Erase ELV
Click "Get" to calculate the "Erase password",then it will show "Erase password calculated successfully"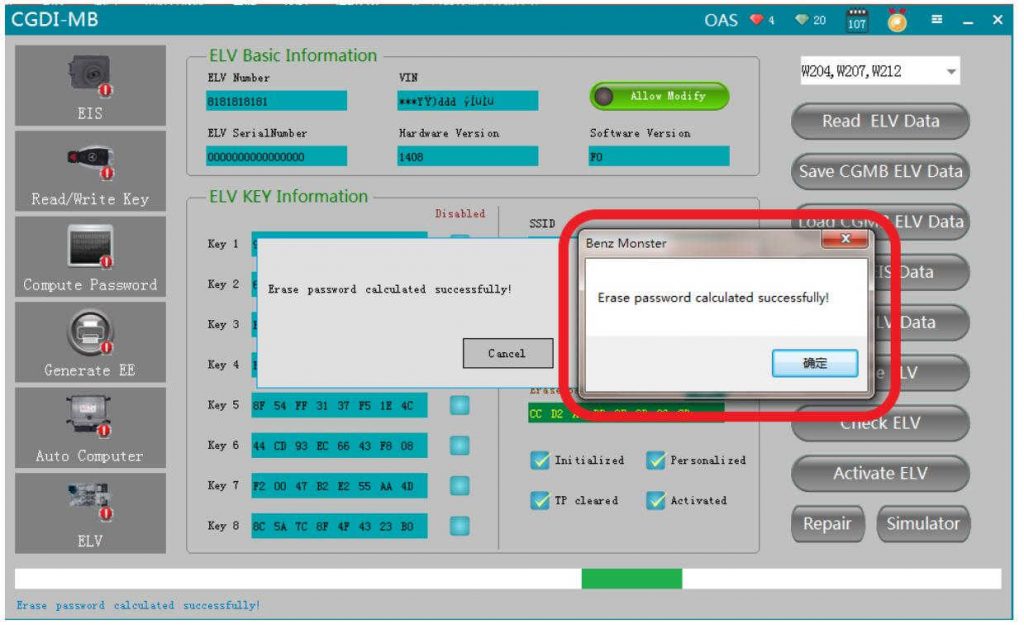 Click "Erase ELV",software will prompt you "Erase the ELV success"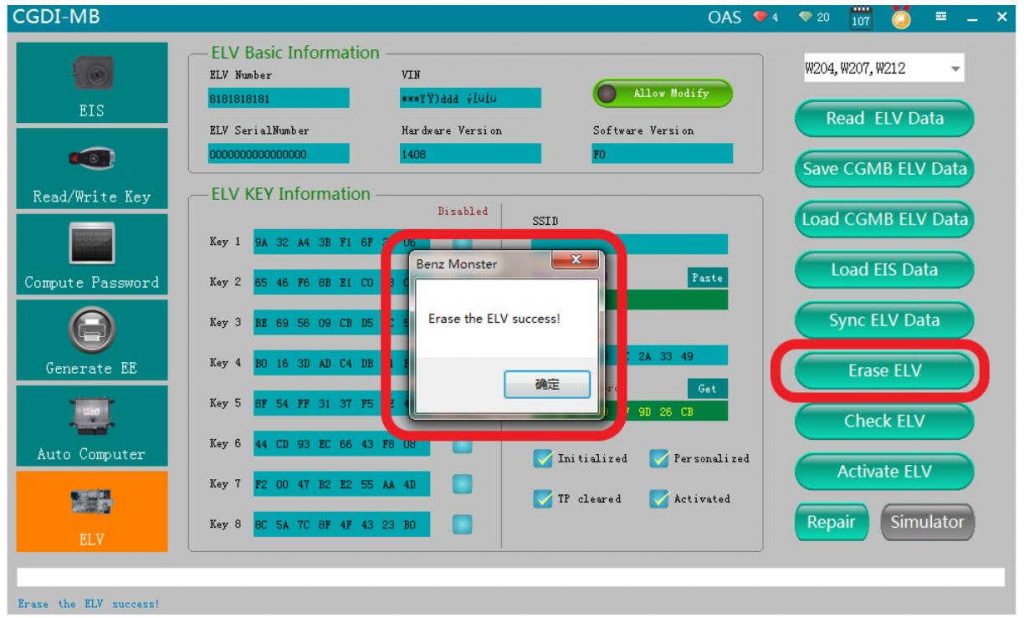 Then click "Read ELV Data" again,it show the ELV information as below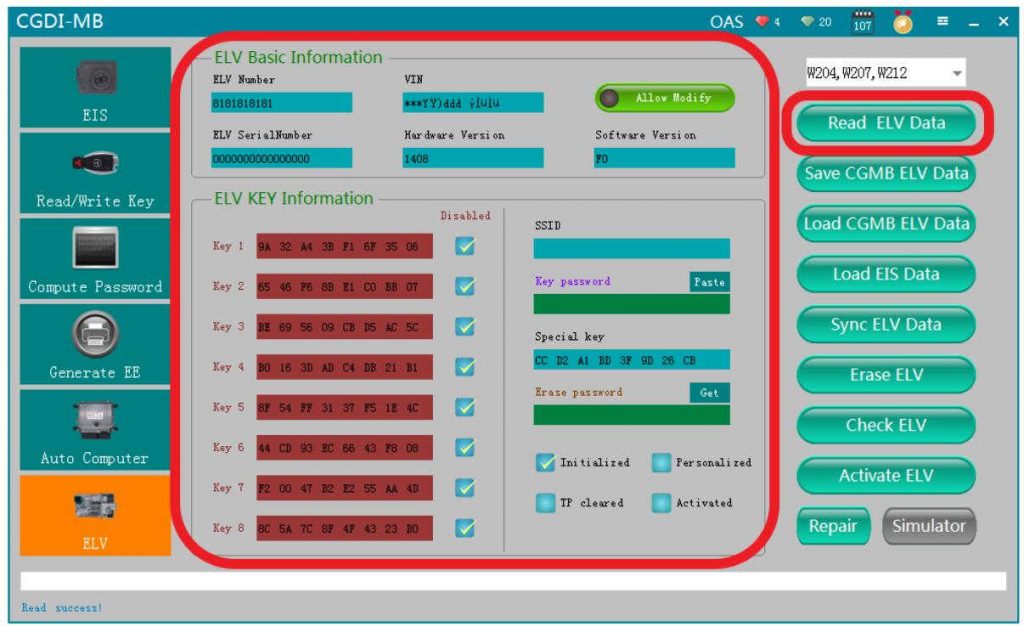 Step 3:Calculate IMMO Password
Click "Read EIS Data"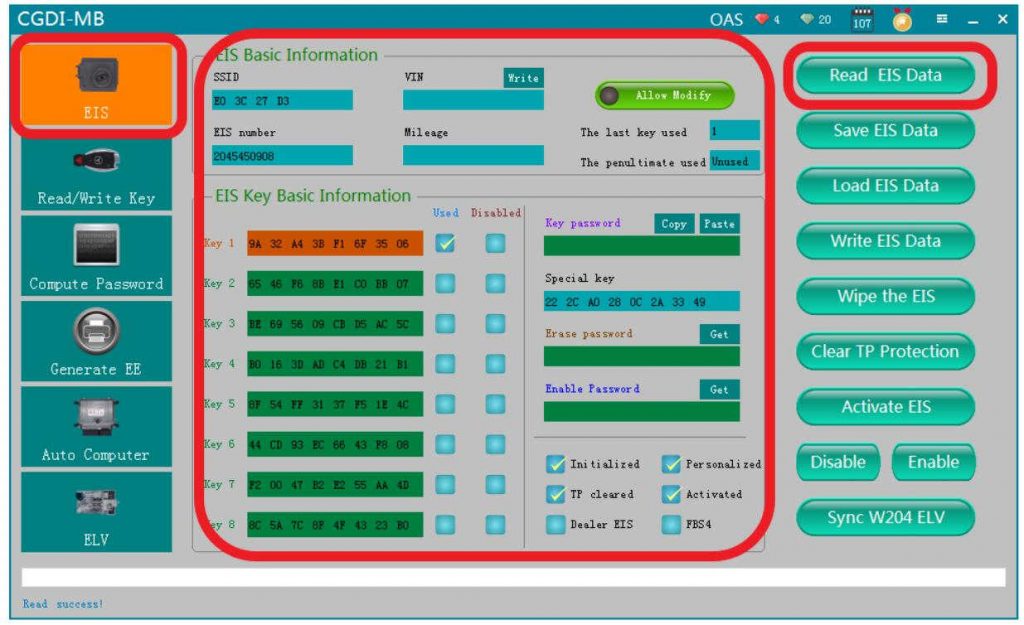 Select "Compute Password"àCheck "Copy key with key"(If all keys lost,choose copy key without key)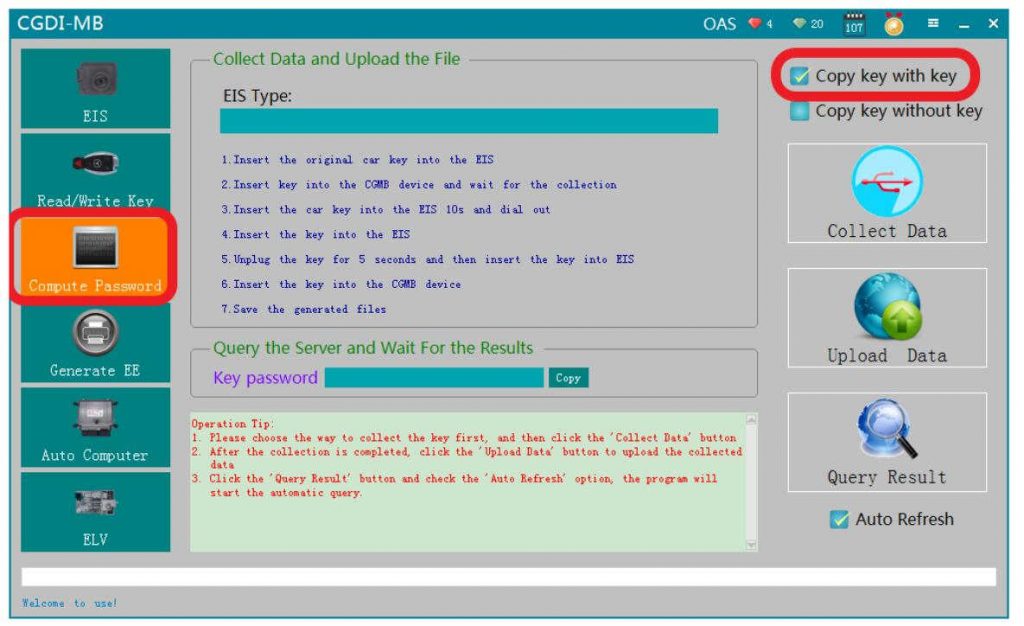 Default "other key s ", click OK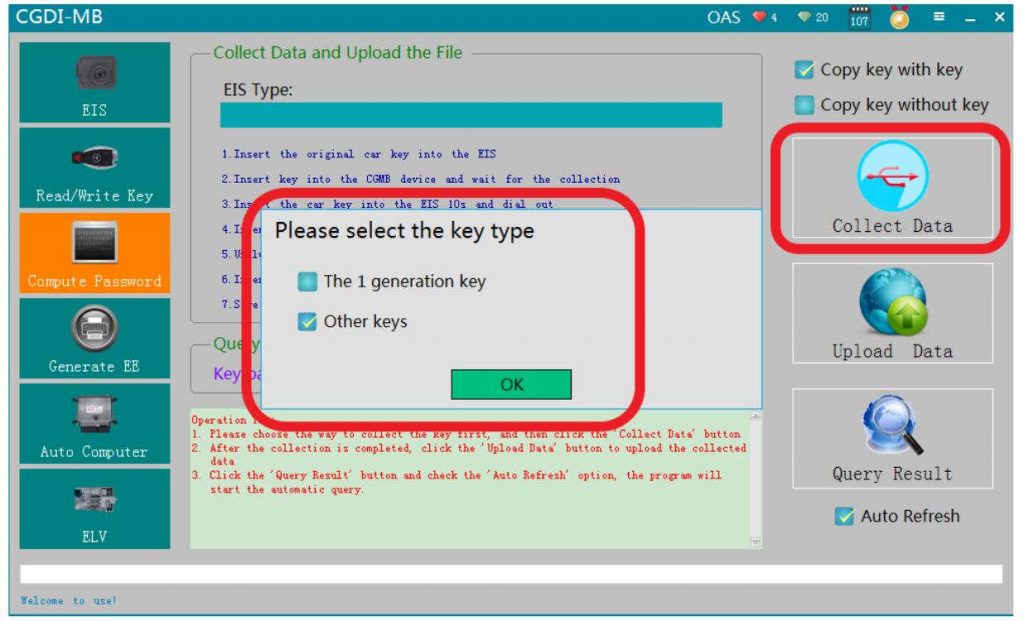 Then according to the software to operate,you will get the IMMO password.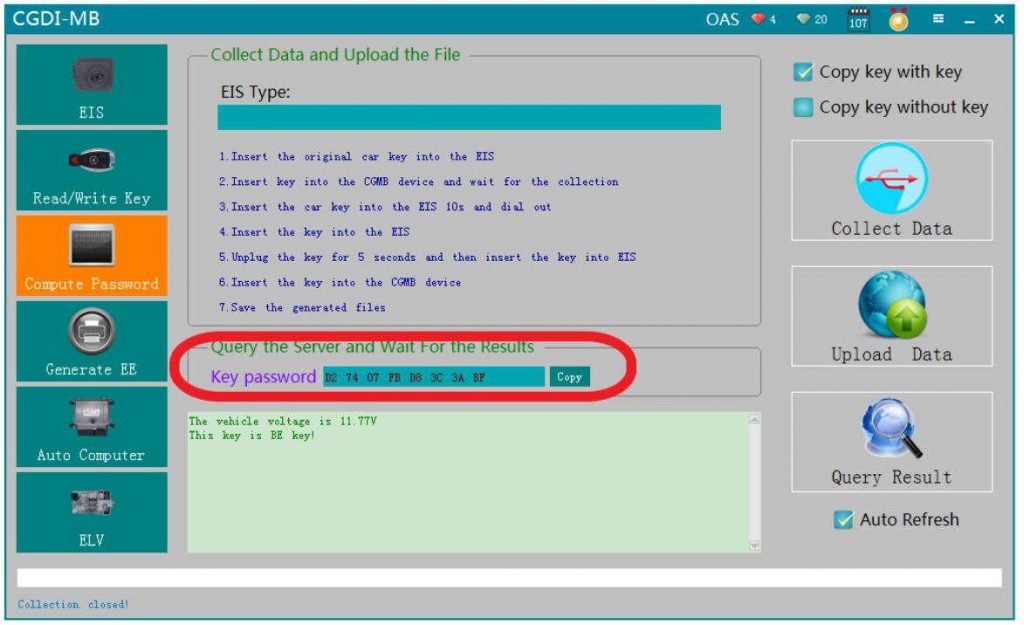 Click "Copy",then select "EIS" menu to paste the password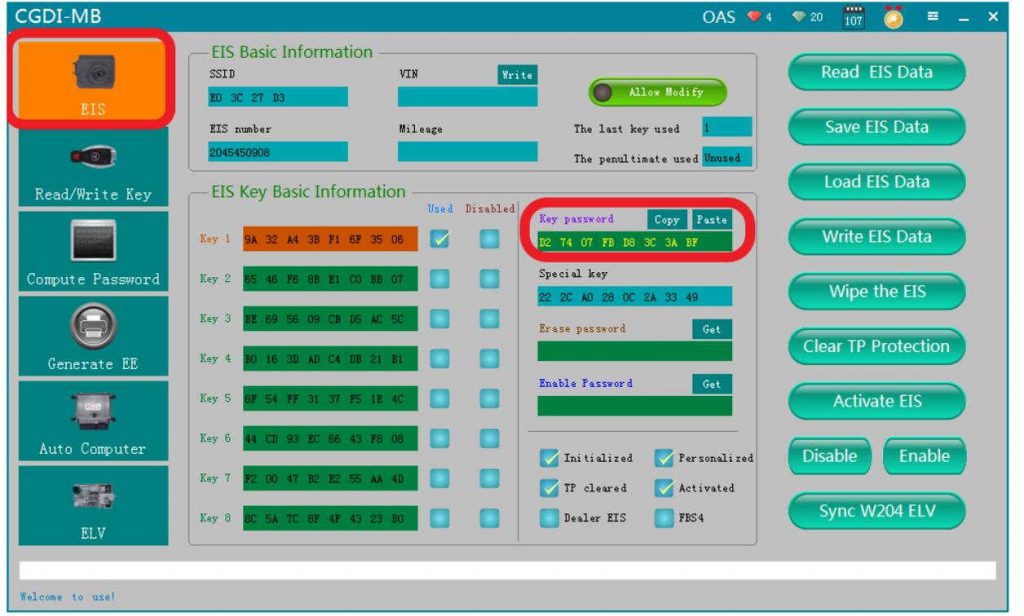 Then click "Save EIS Data" (Please use default file name)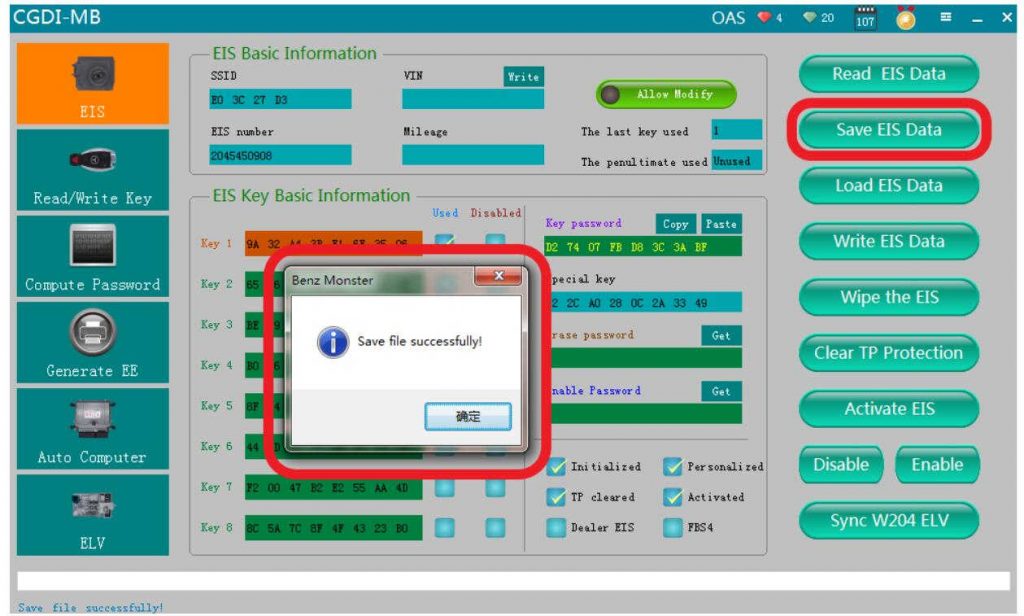 Insert the simulation key into the EIS about 30 seconds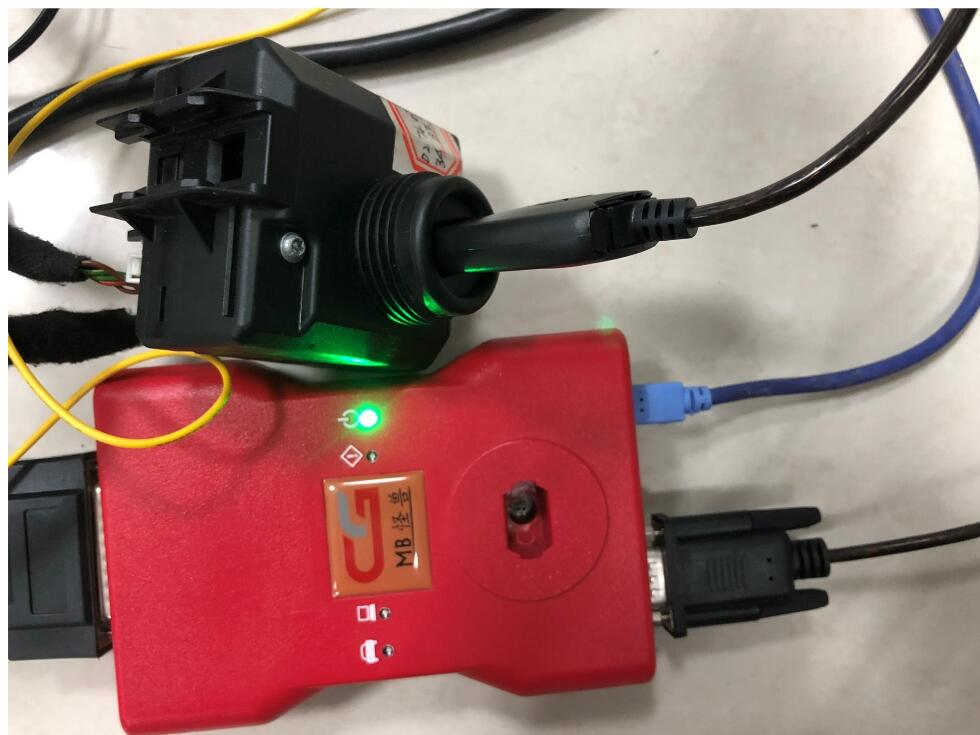 Then click "Wipe the EIS"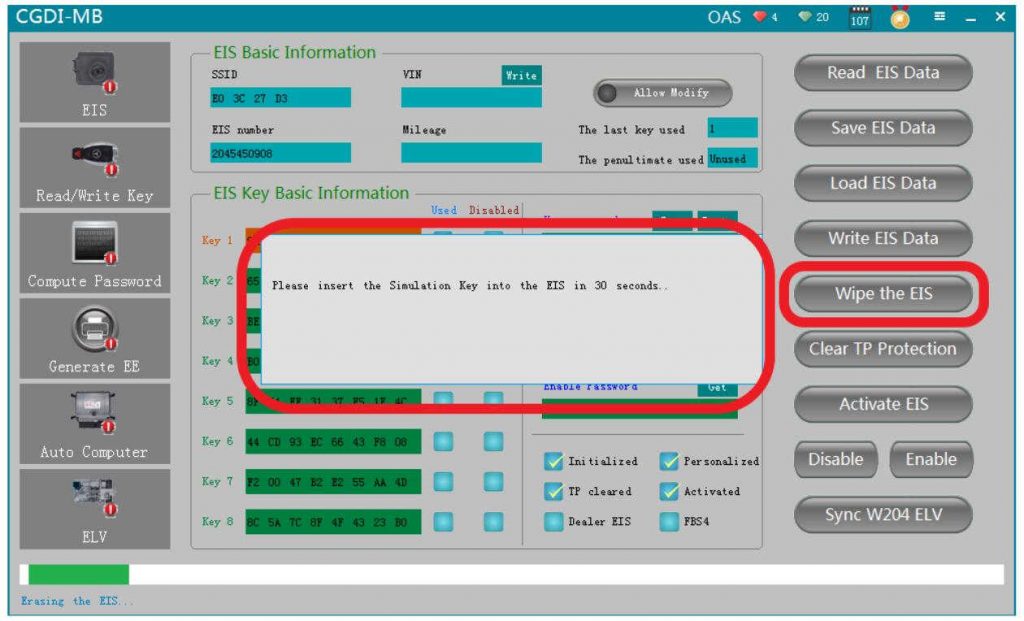 Erase the EIS success!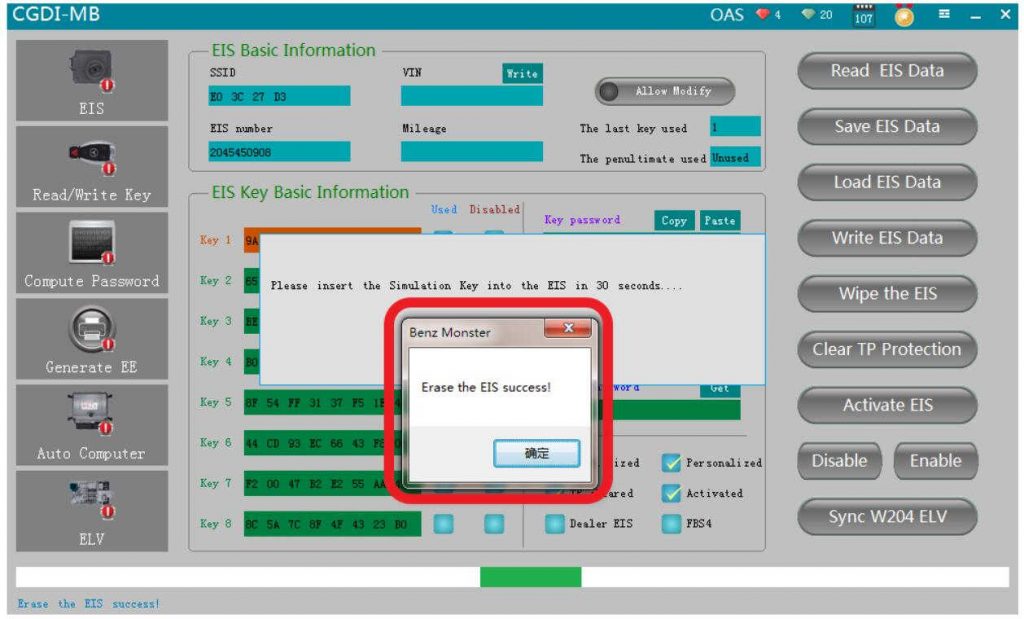 Read the EIS data again,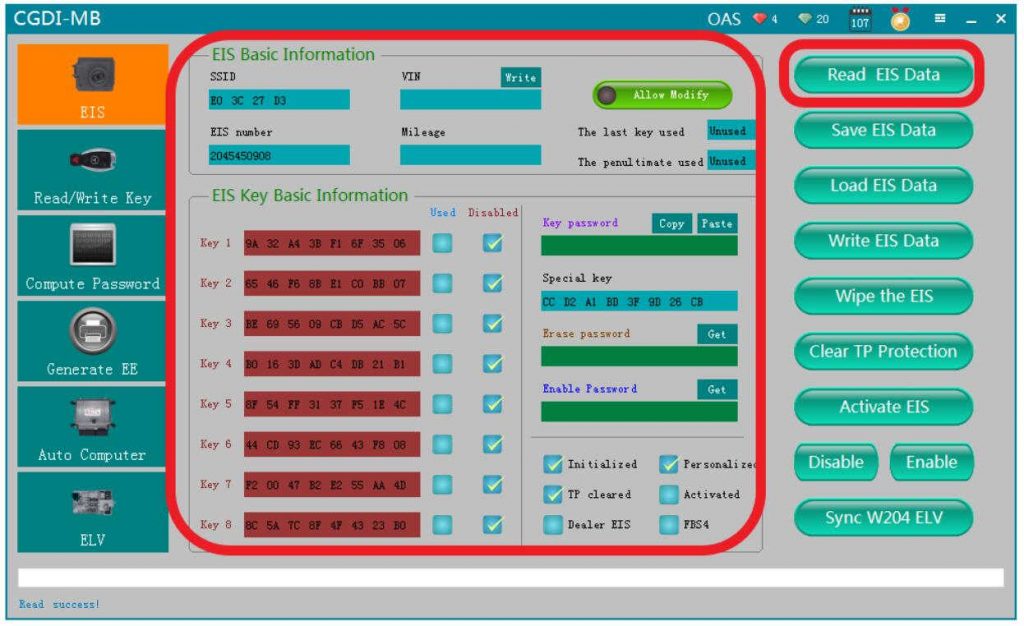 Then click "Load EIS Data" to load the EIS data you save before.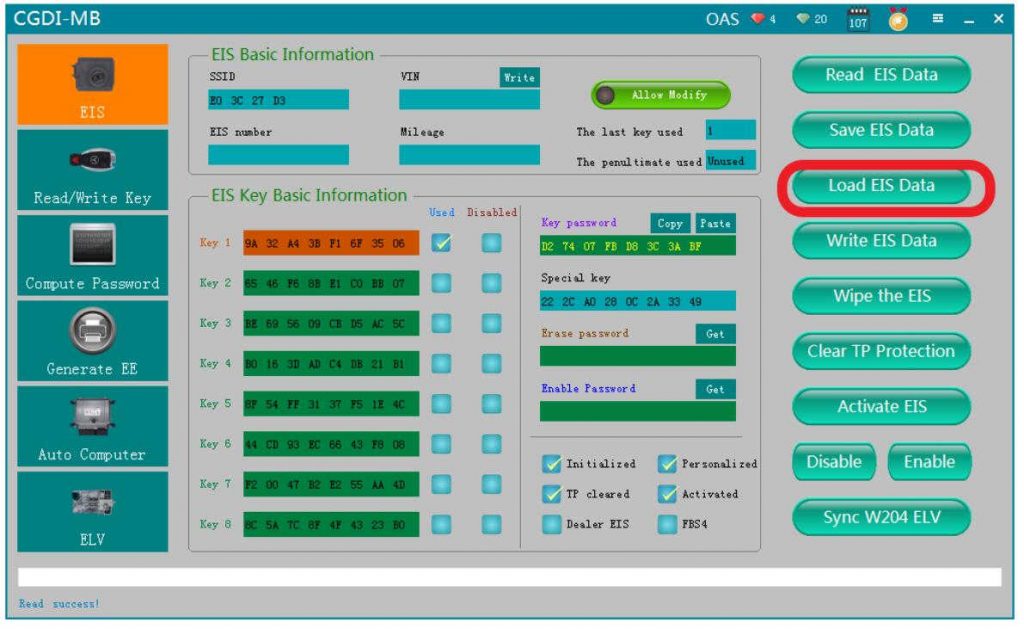 Click "Write EIS Data"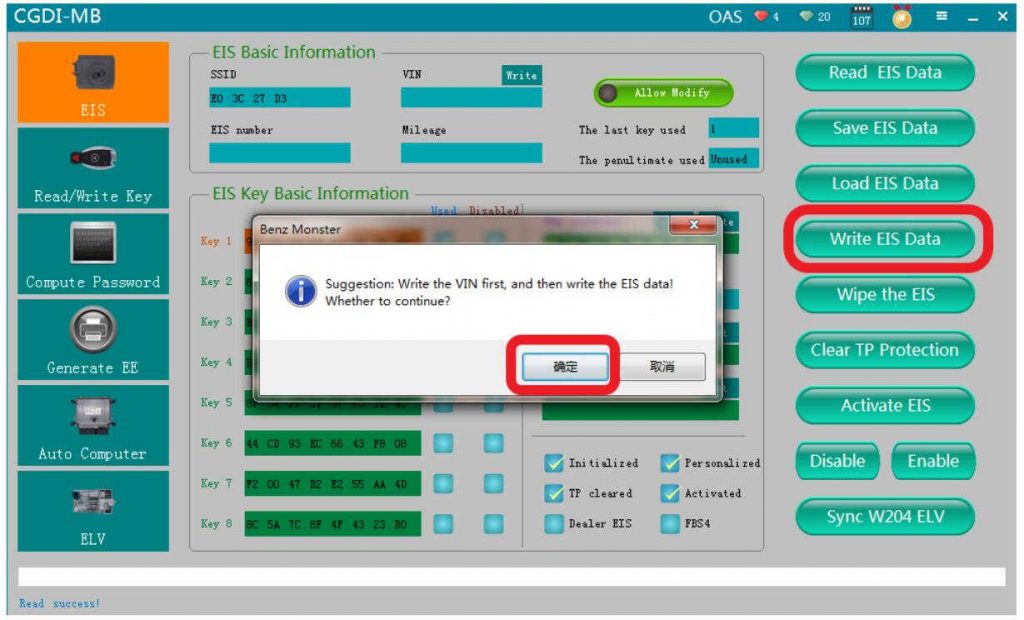 Follow the software to insert the simulation key into the EIS about 30 seconds.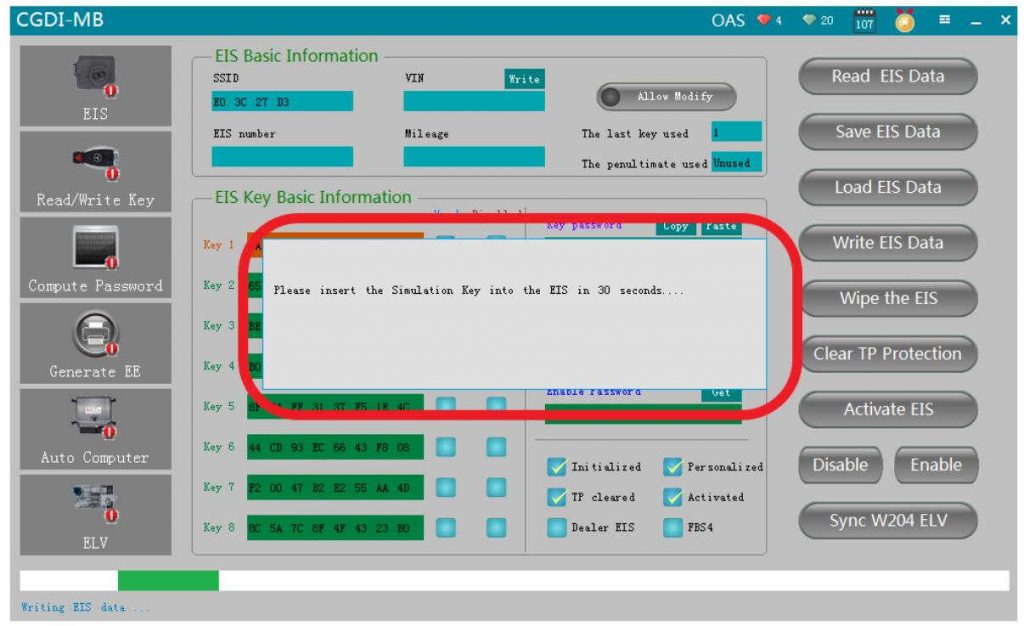 Write EIS data successfully.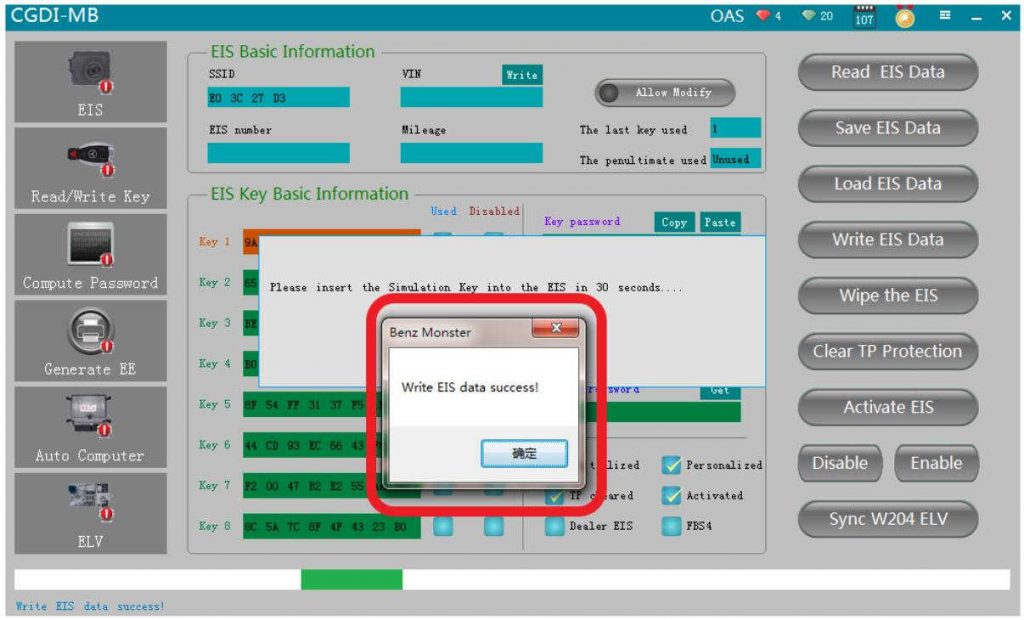 Read EIS Data again to check information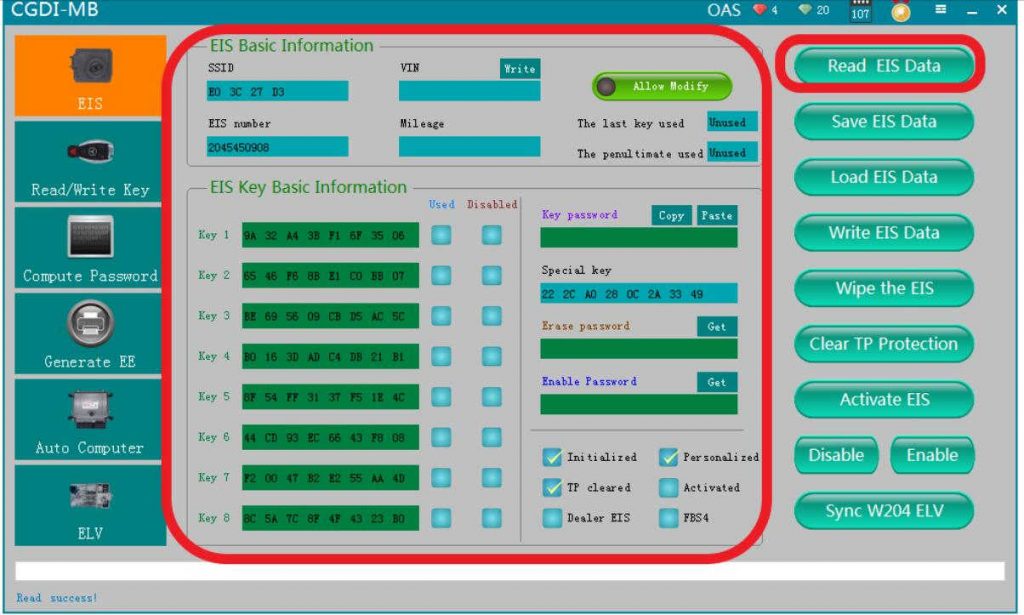 Click "Sync W204 ELV",it will prompt "Sycn W204 ELV success,please insert key into EIS for activation"
After activation successfully,the ELV will work correctly.