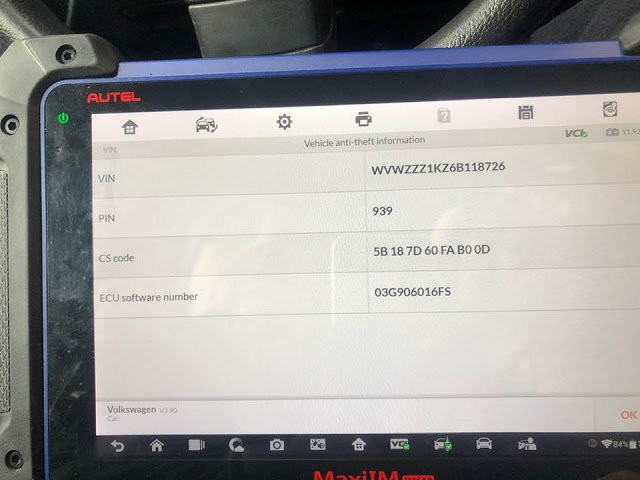 Autel MaxiIM IM608 is the most advanced and the unique all in one key programming and diagnostic tool that combines advanced key programming, all systems diagnostics, and advanced services in one Android based 10.1-inch touchscreen tablet. It is equipped with XP400 key programmer and MaxiFlash ECU programmer to provide complete coverage of IMMO and programming functions. Together with the ability to quickly diagnose all modules of the majority of the makes and models on the market, IM608 provides you with all special functions. It is the unprecedented key programming and diagnostic tool that you ever wanted.
Autel MaxiIM IM608 Functions:
1. Read & Clear Fault Codes | Short description & code provided (can clear faults & warning lights)
2. Service Functions | Oil light / EPB / BMS / SAS / DAF etc
3. Access Live Data | Data from the ECU/Modulesnsors displayed in real-time (Oxygen sensor-rich/lean etc)
4. Actuation/Component Testing | Actuate (switch on/off) to diagnose functionality (relays, fans, locks etc)
5. Coding Functions | Allows you to change vehicle parts that need to be "coded" (Injectors, ABS, starters etc)
6. Flashing/ Reprogramming | Advanced updating/coding of ECU's online through a J2534 pass-through flashing device
7. Advanced Key Programming | IMMO functions, Transponder read/write/identify, MCU/EEPROM chip read/write
VW Golf 5 read PIN, CS and copy Megamos 48 key using Autel MaxiIM IM608, all ok.