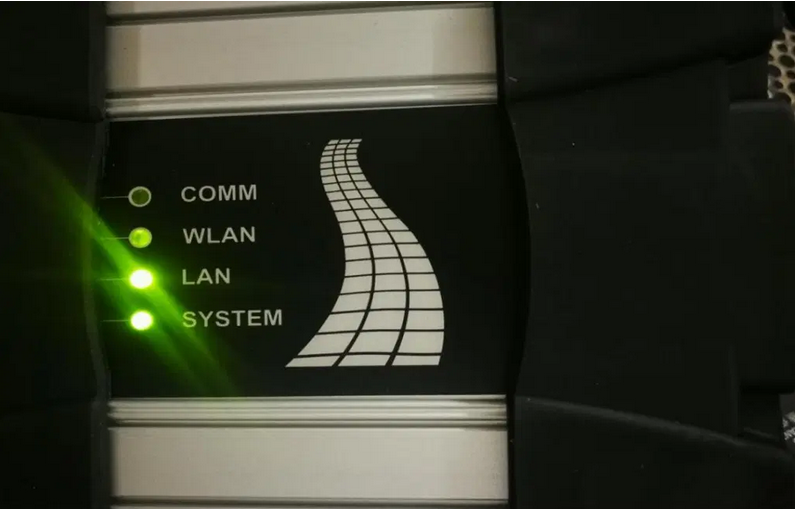 Upgraded the new version of BMW Diagnostic Software ISTA. When connected to the vehicle, click to start the vehicle to detect ICOM, but the State is Firmware. At this time, you need to upgrade the firmware of BMW ICOM Next;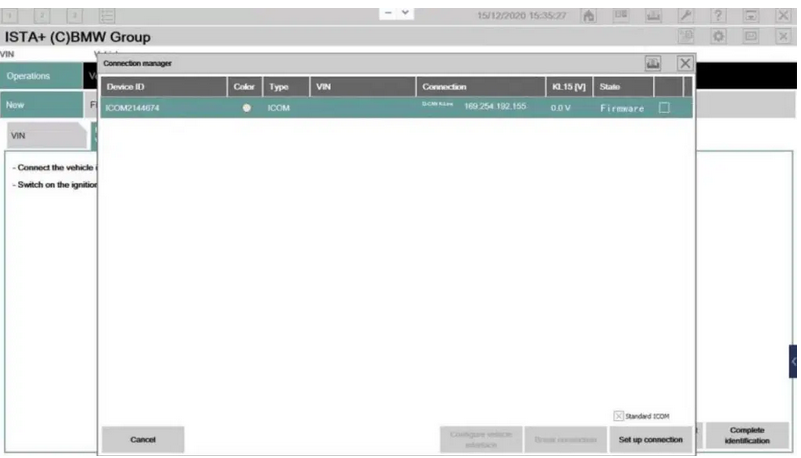 ICOM NEXT A firmware upgrade steps
1. First, you need the firmware file of the new version of ICOM NEXT, the ICOM NEXT firmware file has a name with ICOM NEXT XXX, The two files xxx root xxx and xxx app xxx need to be upgraded. (Firmware version is different, the file name is different, but all versions of the firmware have the file name of ICOM_Nextxx)

2.ICOM NEXT A is connected to the car, usually the OBD interface of the car (the same method as the car diagnosis), open the diagnostic software ISTA, or use the software ITool Radar, you can detect the IP address of ICOM NEXT (IP address is automatically obtained), The IP address detected by the ISTA software is 169.254.192.155;
3.Open the IE browser, enter the IP address and port number of ICOM NEXT in the browser,
http://169.254.192.155: 60080, format http:// icom next ip: 60080,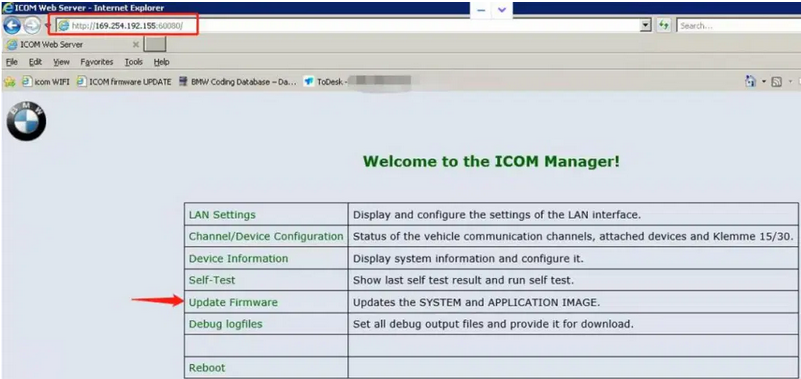 4.Login account and password are required, web account: root, password: NZY11502, or account: root, password: NZY1150263,click "Update Firmware";
5.Select the firmware file, click Browse the firmware file, first select ICOM_Next-rootfs-XXX .tar, and select the root type file for SYSTEM upgrade, click send the file;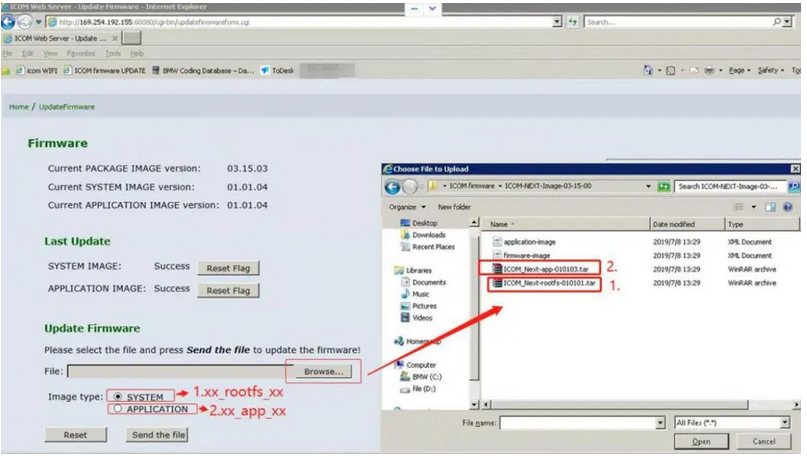 6.Pay attention to the selection of the file name, it must be correct, XXX root xxx file select SYSTEM, XXX app XXX file name select APPLICATION;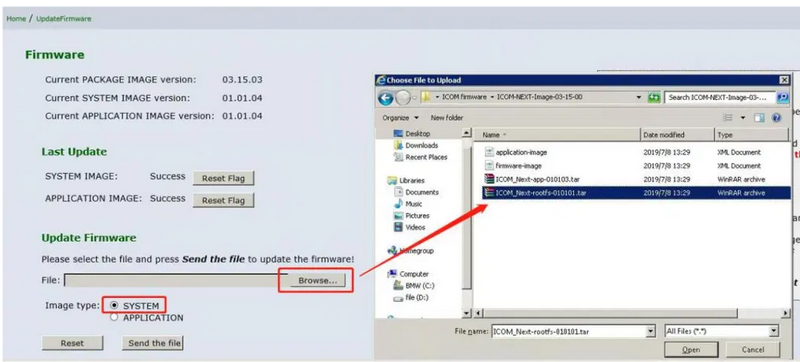 After clicking Send the file, you are prompted whether to write, choose YES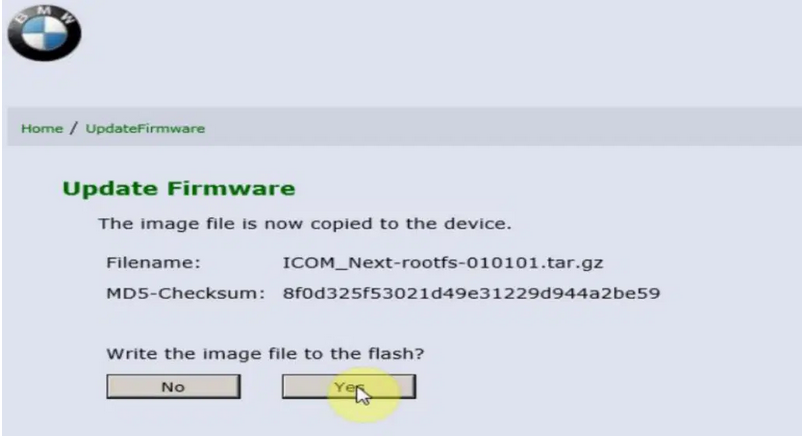 If it is already a new version of the firmware, you will be prompted not successfull, now you want to upgrade the firmware, click update Firmware to continue the upgrade;
7.Update the second file, select xxx app xxx file, click send the file, do you write, still choose YES;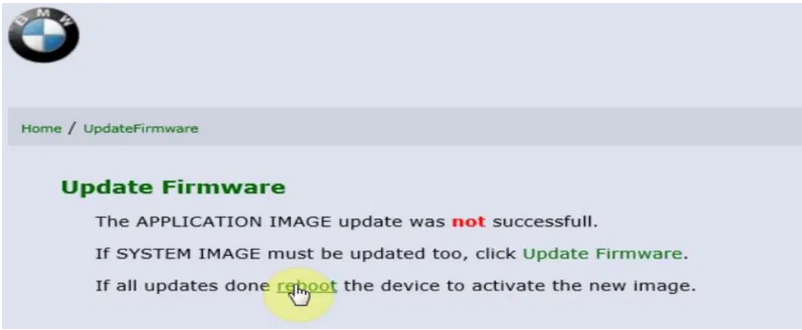 After the files are selected and sent, click reboot and ICOM NEXT A will automatically upgrade the firmware. During the upgrade, the LED indicator of ICOM NEXT is red, and there is no need to move it. It will automatically restart after 3~5 minutes after the upgrade is successful. ICOM NEXT A LED indicates The light will return to green;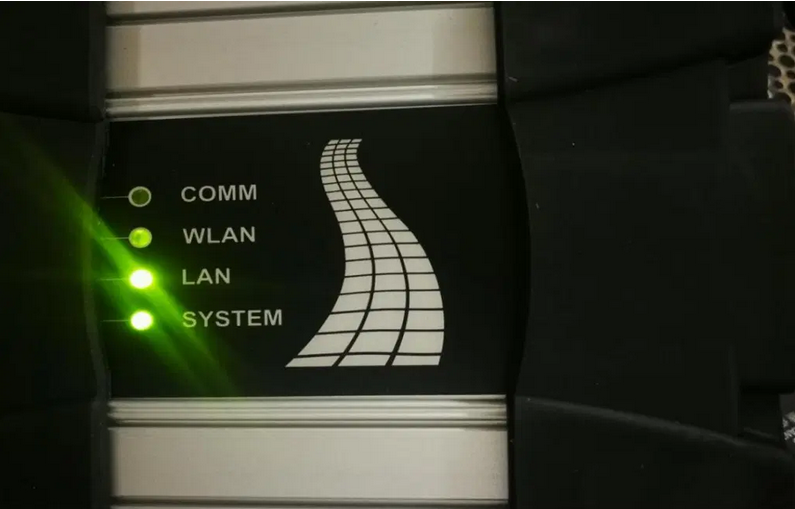 How-to-update-the-firmware-of-ICOM-NEXT-A-13
8.After the upgrade is completed, the status changes from firmware to Free, indicating that the upgrade is successful. Click Establish connection to enable diagnosis of BMW cars.